There are various Linux Distros available, finding the best Linux Distros is a bit of challenge for you. In this website, get the Best Linux Distros (Distributions) for Beginners to Advanced users from Gaming to Hacking. We have collected and filtered out the top Linux Distros from the list of Linux Distributions out there in the Linux world. The question of what is best Linux OS suitable for new users often arise. It is a fairly tough question to answer because your distribution of choice may have a sweet-looking desktop, easy to access Interface or light on the system. Different Linux Distros offer different Desktop environments, configurations and various features.
Well, Good news is that there are some truly brilliant Linux Distros available to choose. You can choose from Advanced Desktop interface to familiar, standard type of Desktop.
Here's the list of some popular Linux Distros:-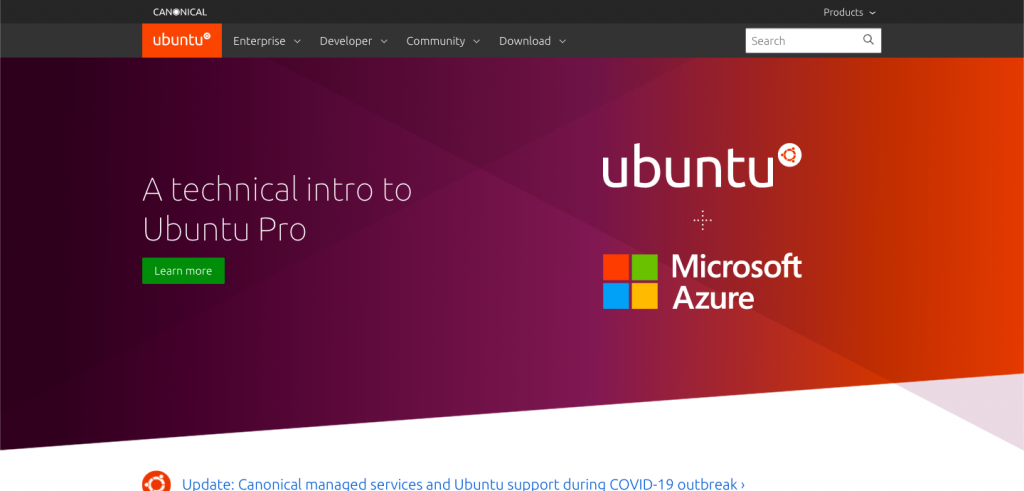 Ubuntu is arguably one of the best Linux Distros among enthusiasts and users looking to make a foray into the Linux world. By default, it ships with a feature-rich and easy-to-use GNOME desktop environment. Additionally, users can install a myriad of other environments such as MATE, KDE, and XFCE according to their tastes and preferences.
It also boasts a vibrant community of open source developers that are constantly working to improve the operating system and help users online in numerous fora. Currently, the latest LTS version in Ubuntu 18.04 LTS codenamed Bionic Beaver with Ubuntu 20.04 LTS nicknamed Focal Fossa, which is expected to be launched on April 2020.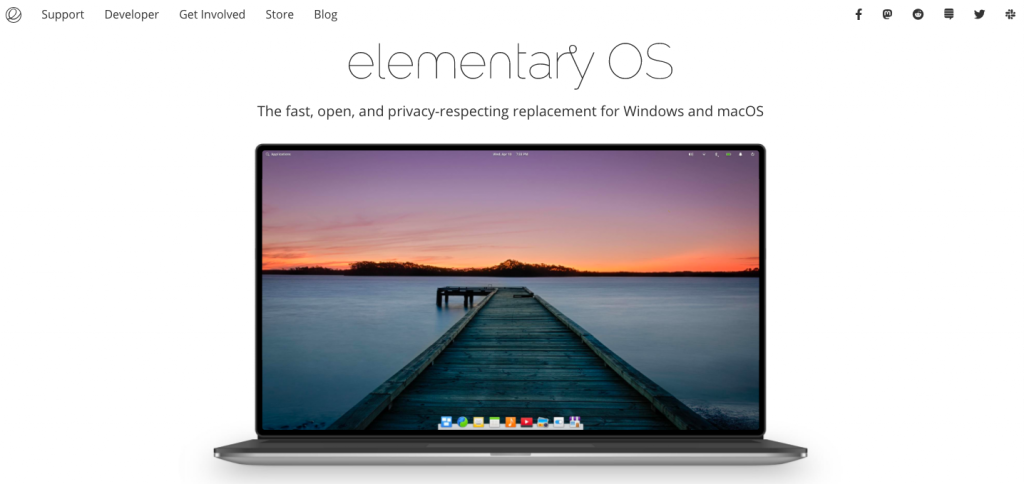 Elementary OS is another one of the best Linux Distros that is based on Ubuntu 18.04. It comes with an intuitive, simple and stylish desktop environment. In fact, it is one of the most widely-used Linux distros and does not have too many pre-installed apps.
Its environment is called Pantheon (based on Gnome) with a design similar to a macOS. It has a few essential apps e.g., the Epiphany browser and an email client.
The latest version of Elementary OS is known as Loki. Since the OS does not have many pre-installed apps, the Loki version has an AppCenter that makes it easy to install apps outside the terminal. The latest Elementary release is 5.1 codenamed Hera.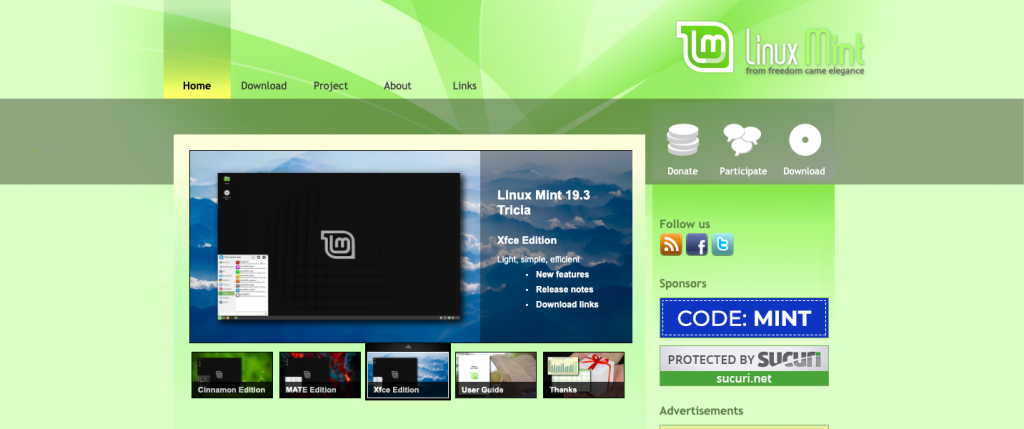 Linux mint is another excellent Linux distro that is based on Debian and Ubuntu. This Linux distro has a host of impressive customization options. It has at least 30,000 packages and is suited for users who want to switch from other operating systems such as macOS or windows.
The latest version of Linux mint at the time of writing is currently 19.3 codenamed Tricia. Other options that make Linux Mint fantastic include crucial productivity tools such as LibreOffice.
By default, Mint ships with Cinnamon desktop which is intuitive and easy to use especially for users transitioning to Linux from other operating systems such as Windows and Mac.
Mint has excellent support for media formats such as DVDs and MP3. You can play videos and music right out of the box. Mint has three primary starter flavours i.e. Cinnamon, MATE, and Xfce. All these flavours use different desktop environments that allow you to change various elements on the system


OpenSUSE project is supported by the Open-Source community and sponsored by SUSE Linux GmbH and other companies. It supports thousands of free Linux Applications. It offers many Desktop environments such as GNOME, KDE, LXDE GUI's.
OpenSUSE includes an installation and administration program called YaST which handles hard disk partitioning, system setup, RPM package management.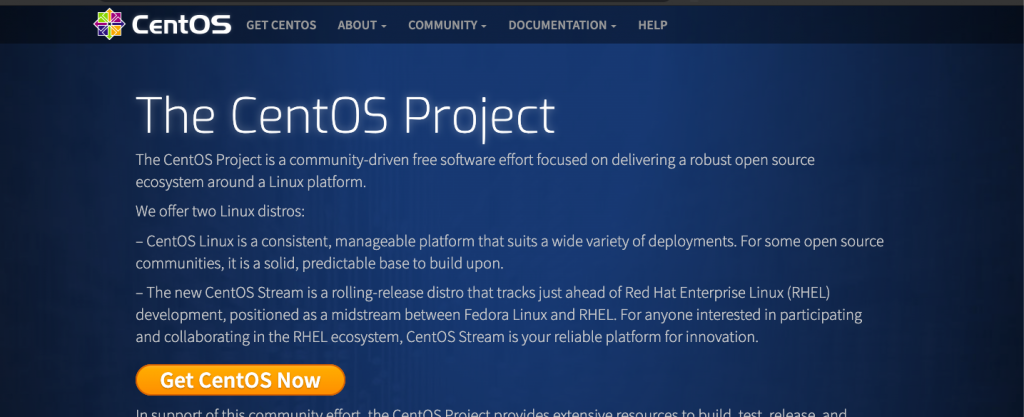 Sometimes, slow and steady wins the race. Since 2005, CentOS has earned an average annual rank of 11.2, putting it just out of the Top 10, but still holding its own in a rapidly changing environment.
CentOS ranks among those Linux Distros optimized for server environments as well as desktop clients. Because it tends to provide a predictable base layer of applications, it's useful for package development and server testing.
CentOS is robust, feature-rich, and stable. It's not the best looking performer on the market, but it fills a vital niche in the software development world.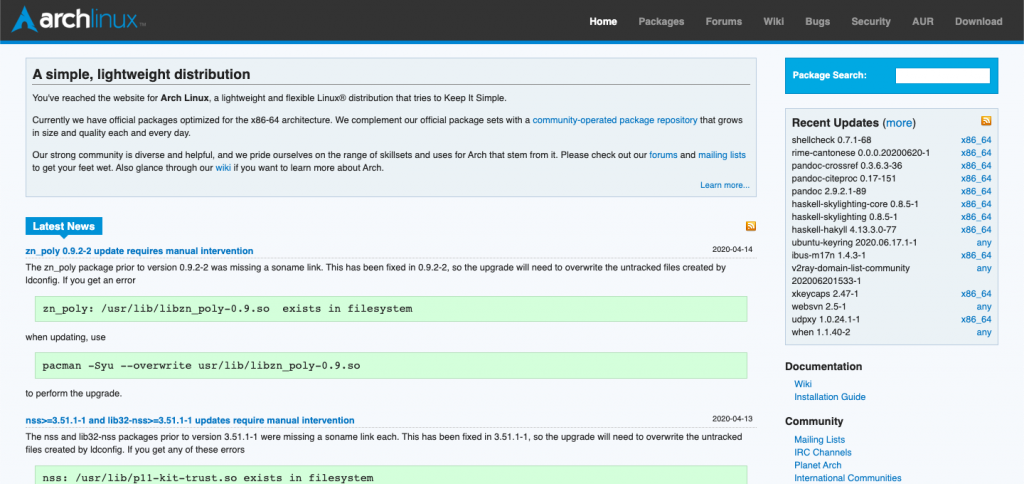 Many are averse to ArchLinux due to the complexity in its installation. However, ArchLinux has a wide fan base among Linux enthusiasts. It has plenty of customization options. It allows you to customize it by using the terminal to download, update, and install packages. However, despite plenty of available customization.
The main aim of Arch Linux is to keep things simple; this means ensuring the code is correct and making everything in the system minimalist. This also means a lesser appealing UI. The system may be a little complicated, but the lack of bloat makes it attractive to users who want a clean Linux experience with no clutter. Thus newcomers will especially find this OS a bit challenging.
Despite basic software, users are expected to download most software they need as well as customize the system to satisfy their needs fully. The Arch Linux version 2020.01.01 is the latest distribution. For package management, ArchLinux has 3 main package managers: Pacman, yaourt and the most recent one yay.
You only need to use Pacman-syu to update all packages and to install group packages that come with the software run the command Pacman-S gnome
Every time there is a rolling release update a huge number of binary updates for the repositories. The timely releases are to make sure you do not need to re-install or update your OS at any given time. Instead, you require regular system updates to get the latest Arch Software.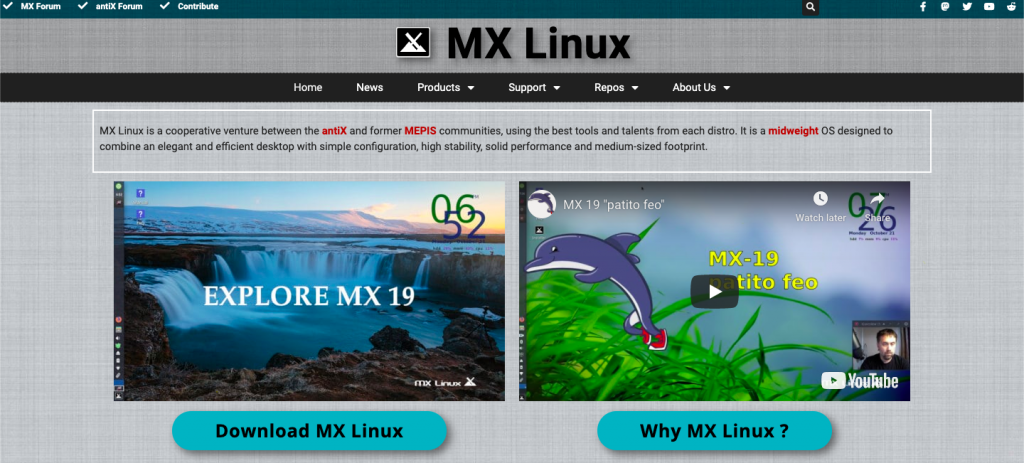 Dethroning Linux Mint in the year 2018 and continuing to top the charts well into the year 2019, MX Linux—a partnership relying on the antiX system and ideas from the MEPIS project—may seem counterintuitive at first glance. It is based on Debian Stable and deploys the Xfce4 desktop environment. Still, this pairing provides great medium-weight performance using trusted and well-vetted technology.
This combination offers a rock-solid distribution with value-added extras like a UEFI installer, strong default encryption, and the MX Tools configuration utility.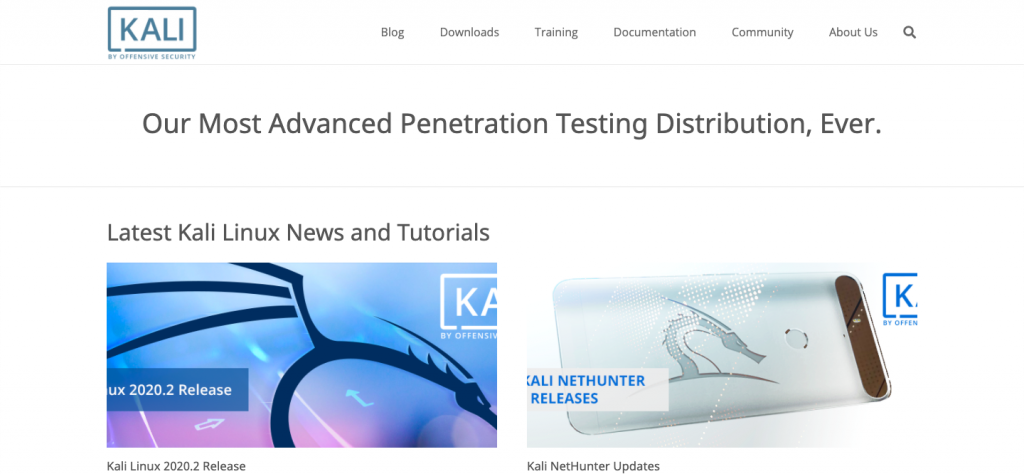 Kali is becoming widely popular in the cyber community for being Hacker's number one priority. It has more than 300 tools that are applicable in different areas such as key-loggers, Wi-Fi scanners, scanning and exploiting targets, password crackers, probing and many more uses.
From the word go this is not a beginner-friendly OS. Most of its courses are taught online on how to use it effectively, it the preferred choice for ethical hackers black hats, and penetration testers. Kali is relatable for its realism and attention to detail. Kali Linux is a Debian based operating system that means all the software that you need can be installed the Debian commands.
The only available user on Kali is the root user, and all work within the operating system works under this identity at all times. You can still add another account without the root privileges, but it will be at the logic of using Kali for security reasons.
Kali has many penetration testing tools that can be GUI or CLI tools. Testing these applications means that you are aware that some commands may not work with your system or cause further problems to the network. When it comes to security applications ignorance is not an excuse.
If the software one want is not on the Debian packages within Kali, they can install but with the stern warning, that such additions only work to compromise system stability.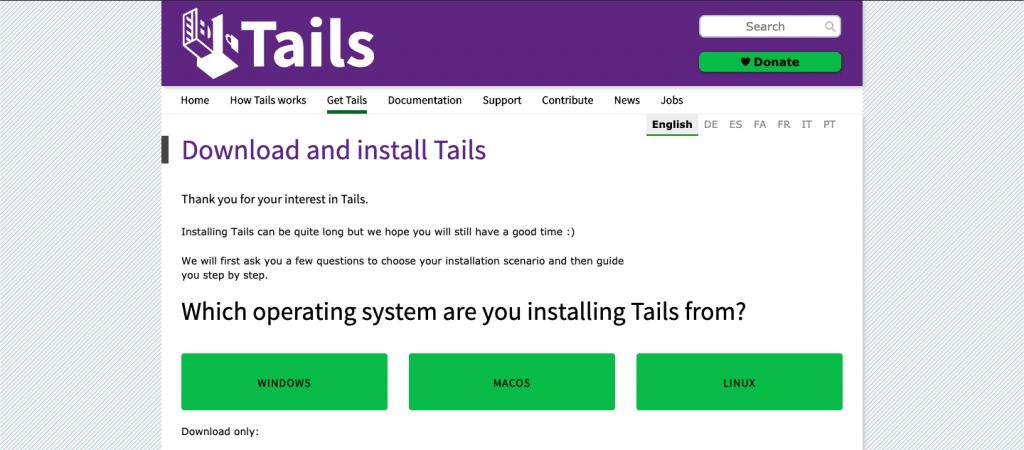 Tails is a privacy-oriented distro which has the aim of concealing your location and identity as much as possible. Even Edward Snowden is said to have used it.
The OS routes all its internet traffic through the anonymising Tor network, which is developed to prevent data from being intercepted and analysed. Underneath all the security measures, it is based on Debian Linux and uses the Gnome desktop so the interface is still clear friendly to users.
Tails is not for everyone, but this niche operating system does give you some peace of mind if you've been fretting about all the worrying privacy-trampling legislation being passed these days.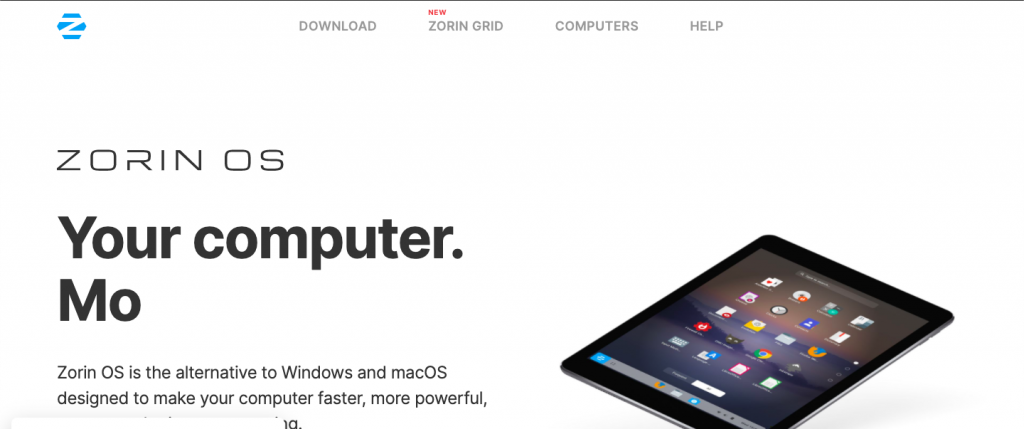 Zorin Os is a desktop environment that closely resembles a Windows desktop and is the most ideal for users making a shift from Windows or macOS. It's a powerful, yet easy-to-use Operating system that is based on Debian.
It's quite fast and stable on both and new PCs and definitely gives you a remarkable user experience. It comes with useful productivity apps out-of-the-box such as LibreOffice, media players, and games that are available from its software store. You can also use the Wine application to run Windows apps.

POP Linux is a new Linux distro developed to have minimal clutter on the desktop. The creators of Pop OS specialize in building custom Linux PCs, and they have managed to tweak the Pop with the required improvements on the graphical interface.
Switching between integrated Intel graphics and a dedicated NVidia graphics with just a single mouse click. However, you can install NVidia drivers when doing the first time installation instead of using the open-source Noveau drivers that are present in most Linux Distros.
This Linux Distro does not support true hybrid graphics, as it is Windows. Switching between the Intel and NVidia graphics solutions is easy when one compares it with other Linux Distros. POP OS works on any PC and with functionalities expected from a Linux distro. Forbes earlier suggested Pop OS is giving good Desktop experience and for games.
Pop OS is still emerging as a convenient tool for managing dual graphics options.


Puppy Linux is a veteran when it comes to the world of light-weighted Linux world, and it boasts of a wide range of applications in different versions. The OS uses the Xenial Pup edition that works with Ubuntu Repositories.
Being one of the oldest lightweight distributions in the market, project developers have been making efforts to make it slim and light for more than a decade now. The various versions are the Slacko Puppy 6.3.2 based on Slackware while the XenialPulp 7.5 based on Ubuntu 16.04 LTS.
Puppy Linux Is full of applications with the most unusual applications like the Homebank, which helps in financial management, or the Gwhere that manages disk catalogues. A graphical tool is also available for managing Samba shares and firewalls.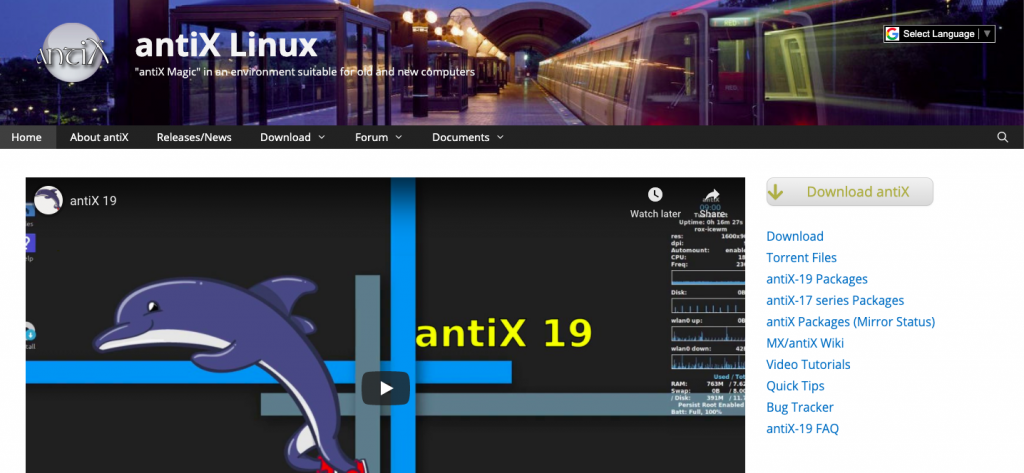 antiX is a Linux distribution developed directly on Debian Stable. It is comparatively light-weighted and suitable for older computers, while also offering cutting edge kernel and applications, as well as updates and additions via the apt-get package system and Debian-compatible repositories.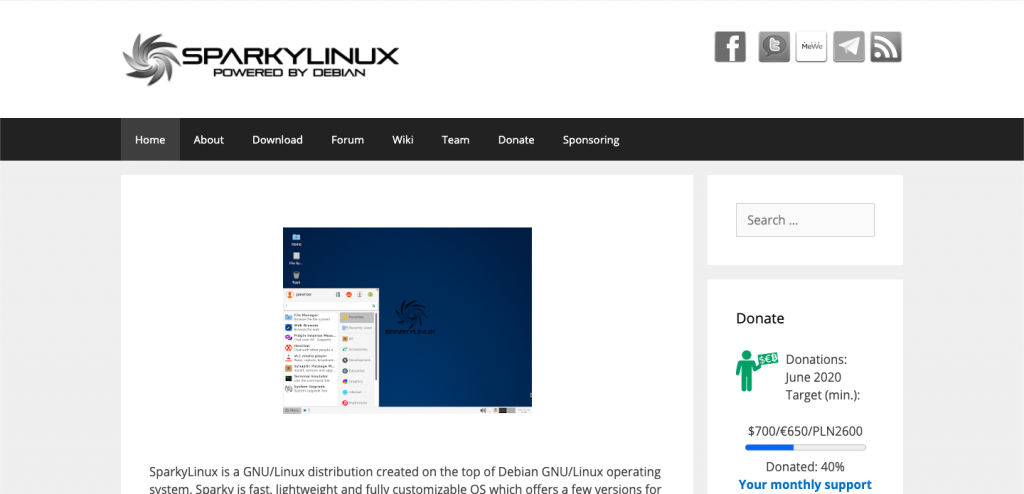 Sparky Linux is based on Debian. It is light-weighted, fast and simple Linux distribution developed for both old and new computers. Sparky Linux features customized Enlightenment and LXDE desktops.


Gentoo Operating system built on top of Linux kernel and based on the portage package management system. Unlike traditional software distribution, You have to compile the software packages in your own system based on the system configuration.
Hence, Installing the Gentoo Operating system is a very time-consuming process. Because it downloads all the package source codes from the internet for users to compile locally. If you select many packages during the installation, then it may take hours for the installation. However, investing your time and building on your own,  you can build very efficient Gentoo desktops and servers.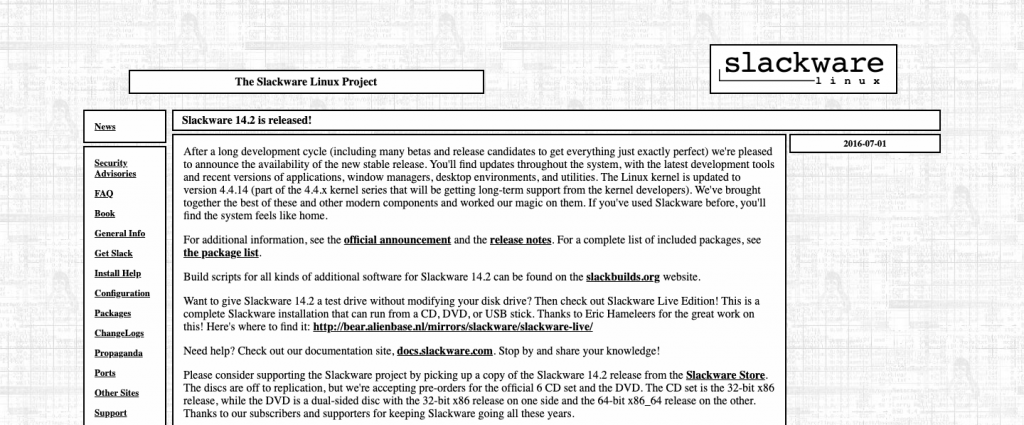 Slackware's popularity hovers in the teens, and in recent years it's failed to crack the Top 25. But the distribution is much loved by hard-core Linux aficionados who appreciate Slackware's different approach to software management.
Given that this distribution is favoured by experienced Linux users, it's unlikely that most of them need to visit DistroWatch.org to download it. They know where to get it, so the download stats for this distribution are skewed.
The distribution aims for design simplicity. It avoids changing software from its upstream sources and tries not to limit end-user use cases. To that end, it's highly configurable, although the configuration is often managed through shell scripts and command-line installation procedures that may prove daunting to new users.
Slackware is the oldest Linux distribution that is still actively maintained and used.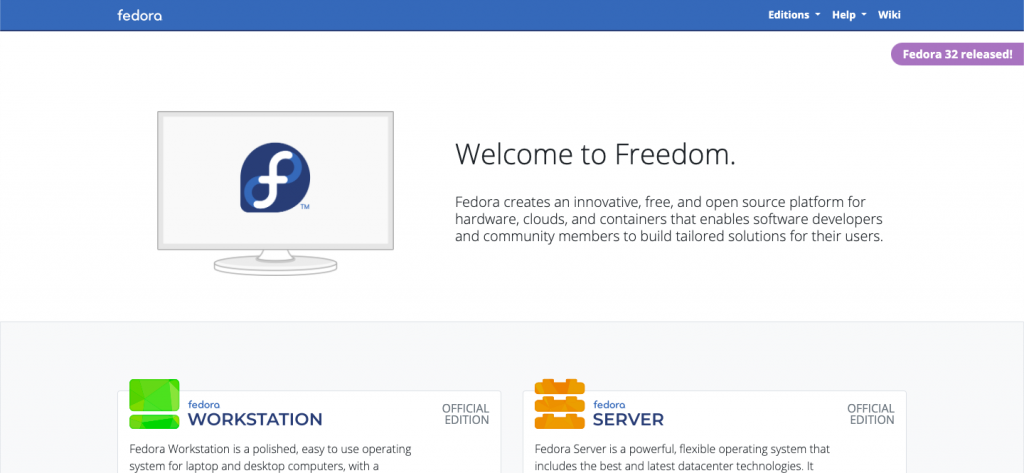 Fedora is UNIX like OS based on the Linux kernel and GNU programs. It is developed by the Community-Supported Fedora Project and sponsored by the Red Hat.  Fedora has a relatively very short development life cycle, every 6 months new version will be released and the maintenance period is only 13 months. Last few years, it has come with many server-oriented features rather than desktop-oriented features.


Manjaro is an easy and user-friendly OS based on Arch Linux. Key features of this Linux distro include the intuitive installation process, automatic hardware detection, stable updates with every release, uses special Bash scripts for managing graphics and more options available in supporting desktop configurations.
Manjaro comes with different desktop flavours such as GNOME 3.26, Xfce 4.12, KDE 5.11, MATE 1.18, Cinnamon 3.6, and Budgie 10.4.
The software comes packed with software like Firefox, LibreOffice, and Cantata for all your music and library activities. Right-click on the desktop to access several widgets that you can use to add icons on the desktop panel.
Use the Manjaro settings manager to give you an option of selecting the kernel version that you want to use as well as installing language packs and third-party drivers for specific hardware.


The Debian OS is one of the oldest Linux distros. It was initially released back in 1996 and has grown in leaps and bounds to become one of the main distributions that other Linux distributions have been based on. Due to its longevity, developers have used the system as the framework for Ubuntu and Mint. The distributions derived from Debian have further inspired other Linux distros making Debian very popular.
By default, Debian ships with GNOME desktop environment. This makes Debian an excellent choice for both workstations and servers. In workstation versions, Debian comes with pre-installed programs like GIMP – an image editing software, a browser, LibreOffice, and a media player.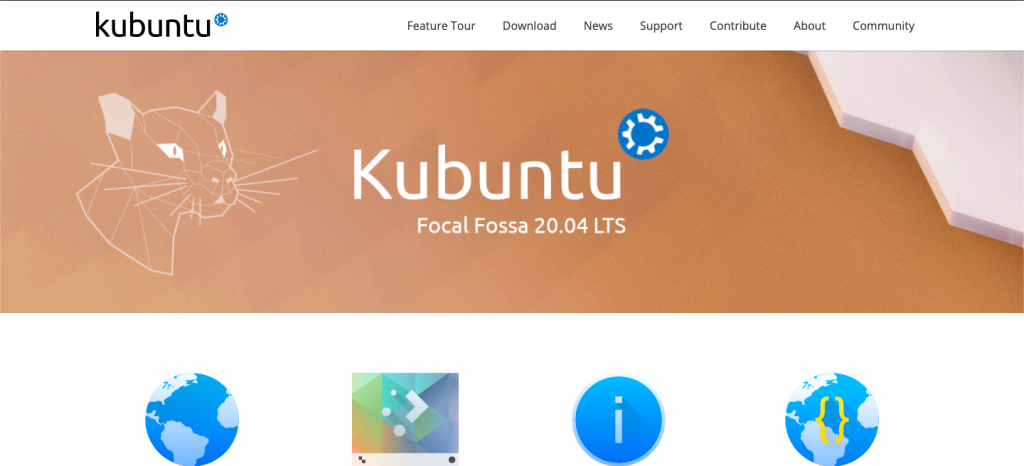 Kubuntu is a free, user-friendly Linux distro based on KDE's desktop software and on the Ubuntu OS. It has a biannual release cycle. Besides providing an up-to-date version of the KDE desktop at the time of the release, the project also releases updated KDE packages throughout the lifetime of every release.