There are online cloud gaming platforms available as a subscription basis and a blessing of cloud computing. The gamer doesn't require a high configuration hardware device or gaming PC. All the weight lifting will be done in the cloud.
Video Games, like Cloud gaming, is a part of our culture. There is no doubt that cloud gaming platforms have replaced traditional video gaming. The outcome of investment in online gaming services like the cloud is 100 times higher than the conventional desktop-based video games because the advertiser can show live advertisement and apply business intelligence software to read the pulse of online gamers.
It is taking the gaming world slowly with the storm. Cloud gaming platforms are going to replace the traditional PC gaming system. One of the most significant issues of best free cloud gaming platforms for pc is to reduce the hardware purchasing cost like infrastructure as a service (IaaS).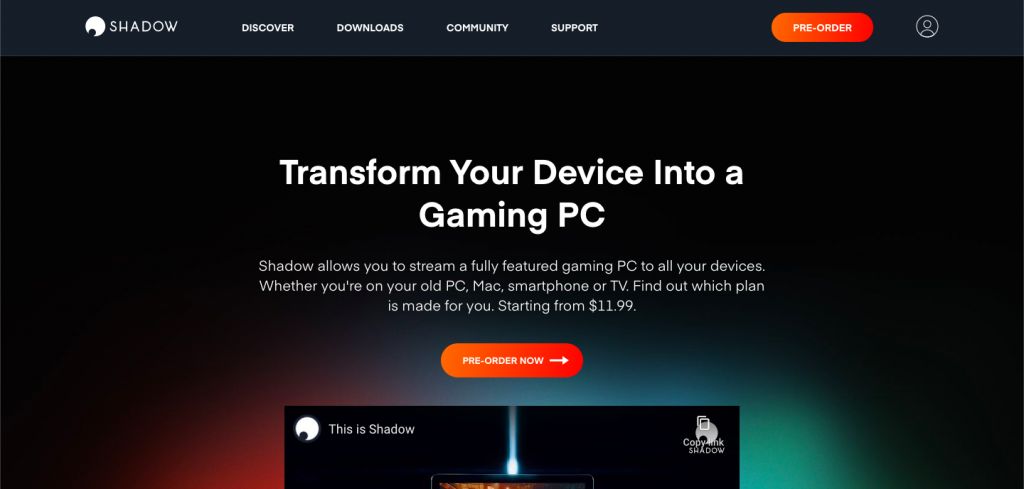 Shadow is a high-performance top cloud gaming service that can be played regularly on multiple devices. Convert your smartphone or your Macbook into a portal for your Shadow. Shadow is improved regularly with no extra cost and does not need continuous maintenance.
Let us brush through the features below:
It is accessible on any platform with high-end performance.

You can play Call of Duty Cloud Gaming with this console smoothly.

It is always ready to accept any future games like Google Stadia Gaming Service.

The required internet connection is 15 Mbps.

This Cloud gaming provider offers to buy the storage from 256 GB to 2 TB range.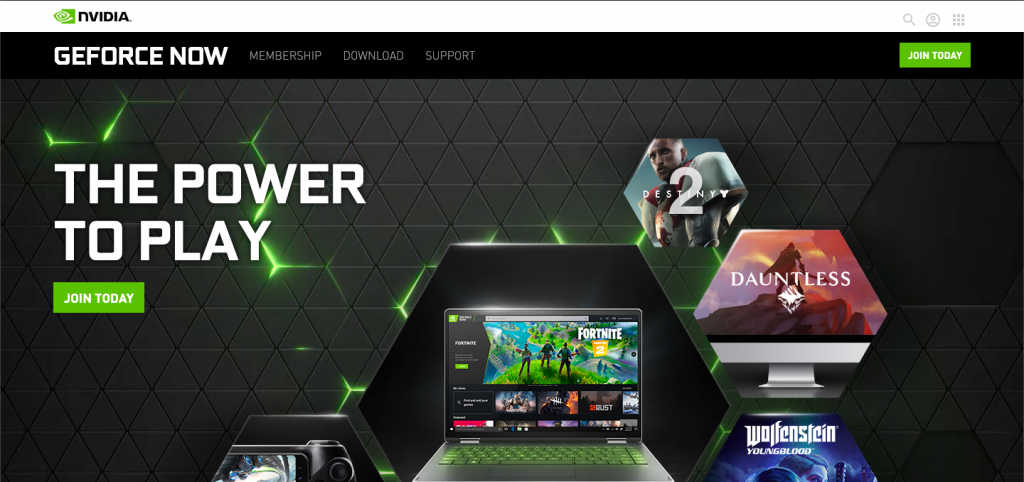 GeForce NOW is another cloud gaming service, brought to you by Nvidia that supports up to 400 games and allows you to choose from your gaming libraries along with external gaming stores.
The best thing about GeForce NOW is that it doesn't require any driver updates or maintenance. It also offers an ultra streaming mode that can easily increase streaming speed from 60fps to 120fps. You will never have to face any latency issues if you are using GeForce NOW.
Let us brush through the features below:
The minimum requirement for macOS is 10.10.

The minimum requirement of GeForce for Windows PC is a 64-bit version of Windows 7.

Android phones work with 2 GB speed and for Shield TV you just need NVIDIA.

It requires an internet connection of at least 15 Mbps.

You can share your highest gaming performance on social media comfortably.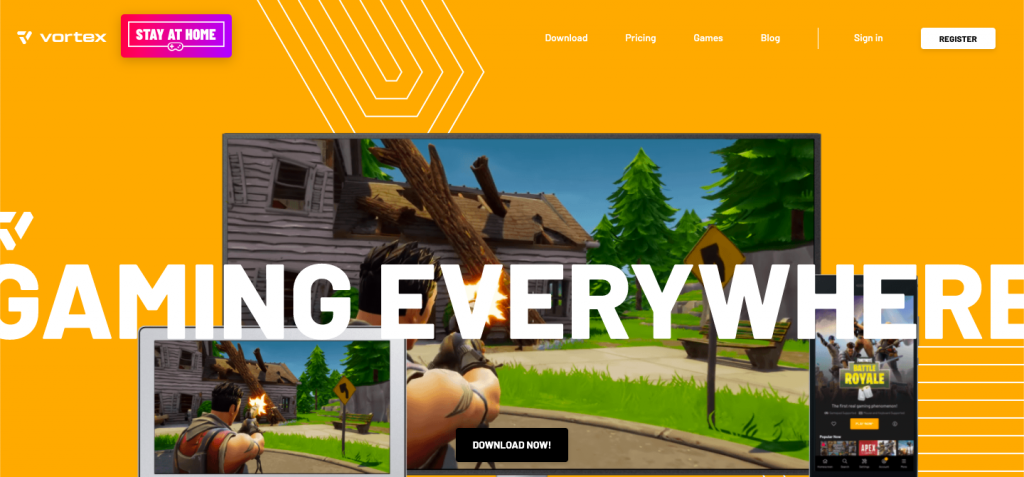 Vortex is another impressive cloud gaming streaming service. The special thing about Vortex is that it is beginner-friendly. The packages are affordable, and premium plans are also available for a better experience. Vortex has produced over 100 titles. Furthermore, you can also play games from the library. The sign-up process is easy, and Vortex doesn't require hidden maintenance updates or any annoying update.
Let us brush through the features below:
Vortex supports Android, Mac, and Windows 10 operating systems.

The required configuration of a vortex is not so high.

It is a real-time multi-user based gaming as a service.

It supports any good browser to play the Game.

There is no recommended hardware for the gaming service.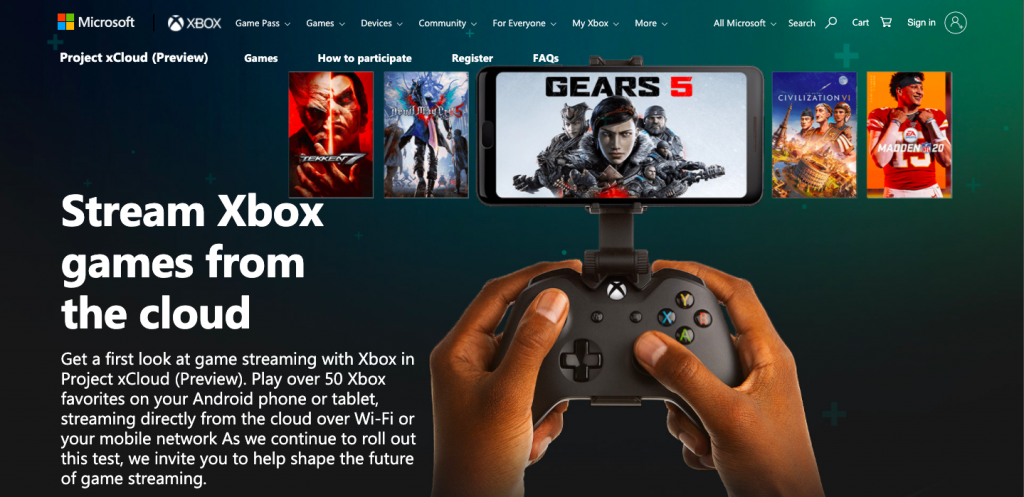 Project xCloud—developed by Microsoft is aimed to make experience Xbox games to Android phone and tablet users. The library, however, is not that huge, Microsoft provides some stunning features for android users. All you need to experience this service is a Bluetooth Xbox One controller. As the primary aim of Project xCloud is towards mobile phones, It requires 5Hz or 10mbps internet bandwidth.
Let us brush through the features below:
It can stream from almost 3500 games and more.

Several tests are being run by the developers who are constantly trying to update the kit.

It is compatible with Android version 6.0 and Bluetooth Version 4.0+.

It offers 5 GHz WI-Fi and also works on 10 Mbps mobile data connections.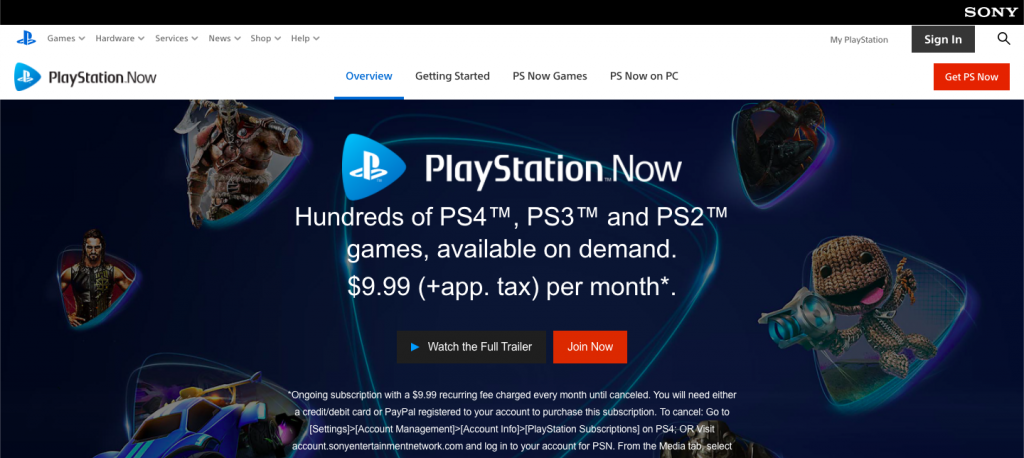 PlayStation Now is a beautiful games platform that offers more than 800 games. It can be used for streaming video games for money. The platform streamed instantly to your PS4 or PC – or download hundreds of PS4 cloud games straight to your console.
They offer new cloud games every month. By £12.99 per month, a user will have limitless access to all for playing from PS Now. They are the partner of SONY Corporation. PlayStation Now is currently available in 12 countries such as Austria, Belgium, Canada, France, Germany, Ireland, Japan, Luxembourg, Switzerland, The Netherlands, UK, and the USA.
Let us brush through the features below:
There is a vast game reservoir, with hundreds of different games to play.

Gaming services can be downloaded also on your PC.

One can also connect their Dualshock 4 controller via USB to access 800+ games.

Pricing starts from 9.99$ monthly; however, 7 days of free trial is also available.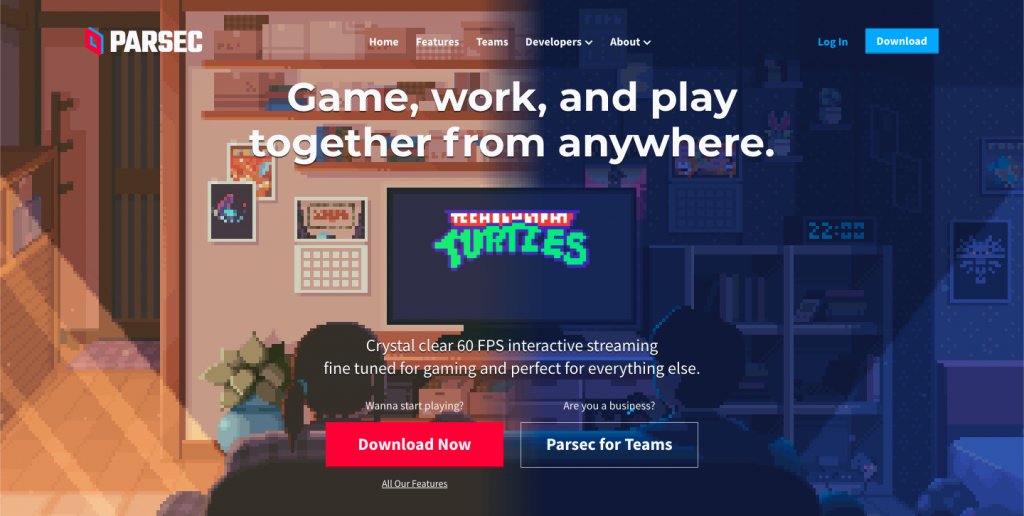 Parsec is well-known for its simple, low latency performance and accessibility anywhere. However, its system works slightly differently from other gaming services. While it uses the same kind of streaming method, you can rent the server for yourself.
Parsec is a better alternative where the user can game with their friends/family in the system. It allows you to add other users to your game. This means you stream all the gameplay back to your friend while they play on their computer.
Parsec is currently available on Windows, macOS, Android, Rasberry Pi 3, and Linux, ranging from $0.50 to $0.80 per hour.
Let us brush through the features below:
Parsec allows you to discover new ways to watch, play, and share online games.

You can work as a multiplayer couch online.

It allows you to share with multiple devices anywhere, anytime, and virtually lag-free.

You can play any game online without worrying about subscribing.

The matchmaking service helps you play local multiplayer games.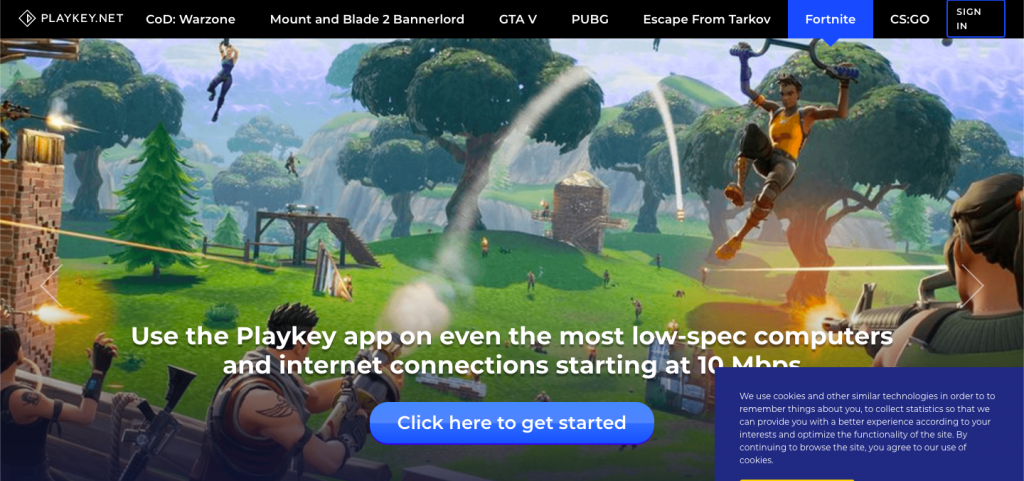 Playkey.net offers multi-player support and can run different 20 game sessions (or users), simultaneously on the same server. PlayKey supports over 150 games that include Grand Theft Auto: V, The Witcher 3, Mafia III, Deus Ex: Mankind Divided, Bioshock: Infinite, and The Elder Scrolls V: Skyrim. More games are being added each month.
Playkey offers monthly subscription plans of $10 and $20, with the former offering 30fps while the latter offers 60fps to its users.
Let us brush through the features below:
One can play a lot of games with this gaming console.

It runs on Windows and Mac safely.

It is priced at $35 for 70 hours, $40 for 200 hours and $45 per month for an unlimited plan.

It works at 1080p at 60 fps.

It majorly streams from Playkey's servers.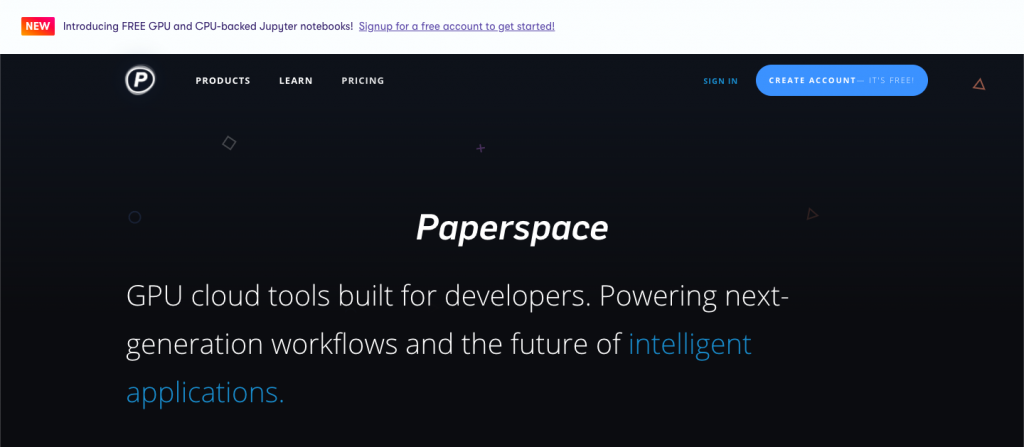 Paperspace is a cloud gaming service that has a very simple setup to provide you with a strong gaming platform. Paperspace comfortably combines deep learning, data science, and machine learning all under one structure.
It has partnered with Parsec to provide you with the highest resource demanding games. It has high powered GPU's (that are also available for rent) that allow smooth streaming and enhanced graphics for a better gaming experience.
Let us brush through the features below:
You can create the Paperspace account free.

Paperspace supports a lot of games like Cloud Gaming Call of Duty.

It is the effortless infrastructure of deep learning, data science, and machine learning.

Paperspace has a partnership with Parsec and offers a high-quality gaming service.

Moreover, it is one of the cheapest cloud gaming.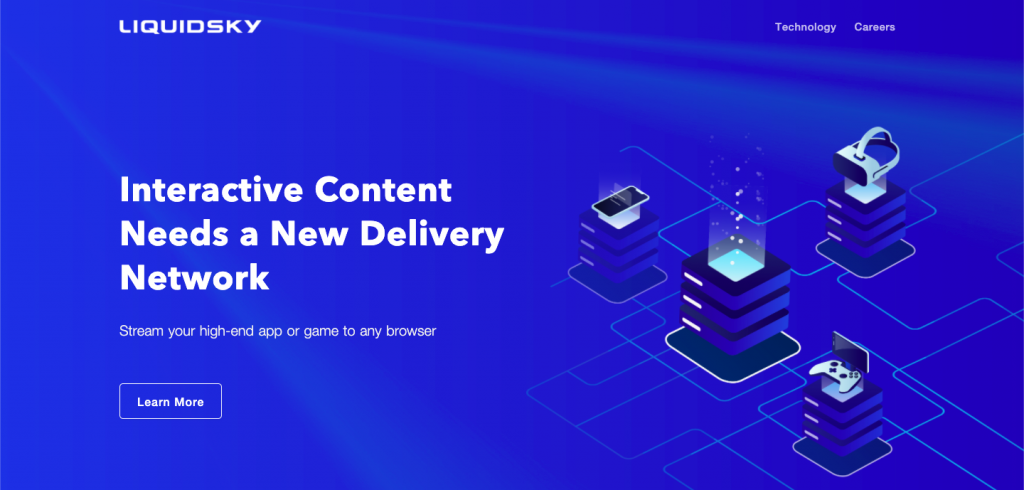 LiquidSky is another well-known cloud gaming service. Its best option is the 25-hour option, with 7 days of storage persistence, and one can get that for $10. The monthly subscription starts at $19.99 and comes with 80 hours of game time.
It does not come with a gaming library. But you can play any game that you own on the service. You have to choose between two power levels when you start. The more powerful level uses your allotted time twice as fast. The lower tier offers only 2GB of VRAM, which is the minimum requirement to run any game.
Let us brush through the features below:
A 20-minute free trial is available for the first 20 minutes.

The game broadcast quality is 1080p.

The minimum internet bandwidth required is 15 Mbps for the games to run.

It offers you sub-second latency.

There is an open catalogue for games and offers you unlimited updates.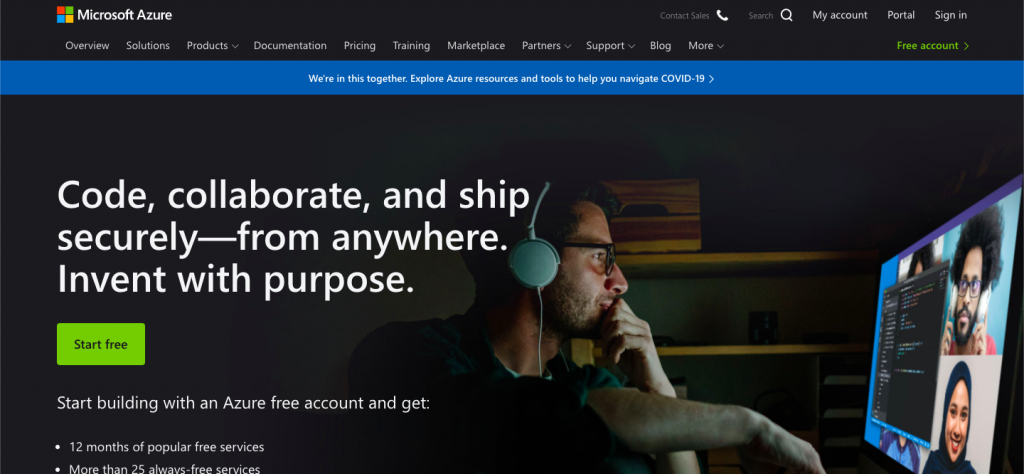 Microsoft Azure is one of the best cloud gaming services, capable of fulfilling the gaming needs of every game enthusiast. It is not only a great platform to satisfy gaming needs but also an amazing service that focuses on cloud tools for managing, building, and supporting applications. This streaming service lets you create and run your game with a global secure cloud and game-specific services that cater to studios of all sizes and budgets.
Let us brush through the features below:
It allows you to build global gaming experiences.

You can quickly scale up and down your requirements.

Suitable for playing Call of Duty Cloud Gaming.

You can trust the gaming service for security.

You will get a 12-month free service with a limited scale uses.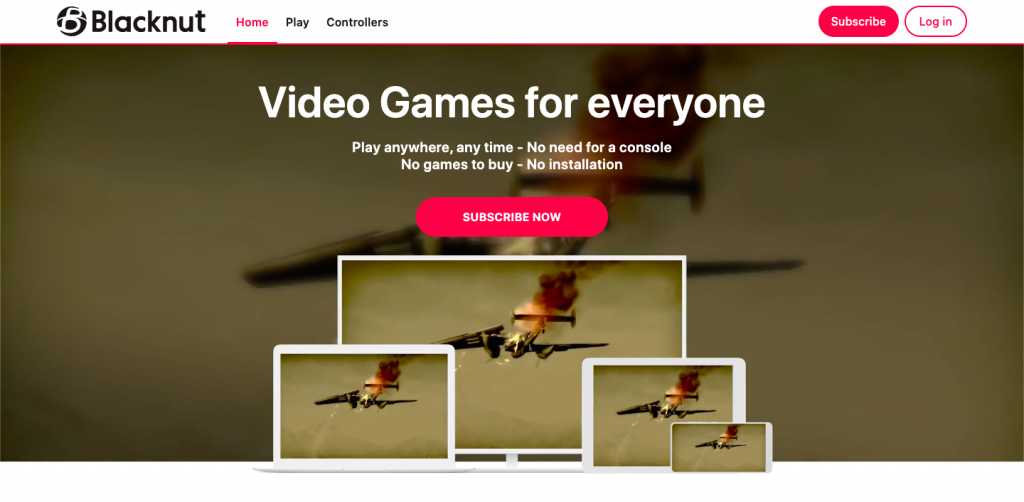 Blacknut is another cloud gaming platforms. What makes Blacknut different from others is that it is family-focused. Not only does it offer family plans, but it also renders some useful features such as kids-mode. Furthermore, like video streaming services Blackout—a cloud gaming service allows you to keep multiple profiles with one account, and every profile shall have a family feature. The kids' mode omits all content, which is rated higher than E10+.
Besides its parental control, Blacknut also works on compatibility. It supports nearly everything Windows, iOS, Android, Amazon Fire TV, Linux, Samsung Controller, etc. However, the library of Blacknut is not as vast as others on this list; it is merely focused on kids and M-rated games. The price is very good. Blacknut offers two plans: Personal and Family. The personal plan starts with 12.99$, while the Family plan comes a bit expensive with 19.99$.
Let us brush through the features below:
The Blacknut library of games is immensely powerful.

Unlimited gaming access to more than 360 games.

You can create more than 5 different accounts.

Gaming provides parental controls.

You can change devices with ease.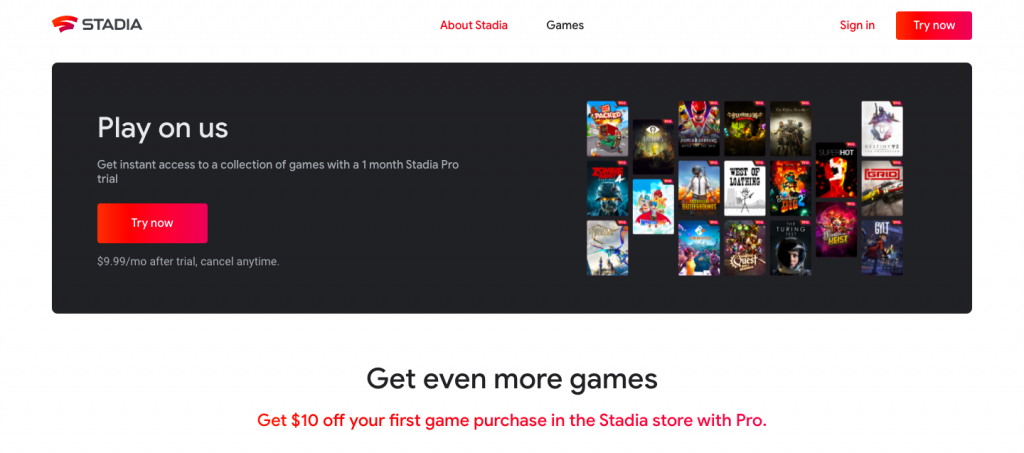 Stadia is a gaming service offered by Google. The unique feature of Stadia is that it allows developers to create different instances of their game in the cloud to easily provide players with the ability to play co-op.
It is planned to be integrated with Youtube as well. It is advertised to be working with 4K resolution at 60fps with high dynamic range.
Also read: Best Game Programming languages
Let us brush through the features below:
It brings you a 4K experience at 60 fps via Chromecast.

It runs without any lag or latency issues on Chrome in any of the devices

It works on Chrome, Chrome OS, Chromecast Ultra, and Pixel phones.

Streaming is done from Google's servers and streams over 30 Mbps speed.

The maximum display output for Chrome is 4K fps.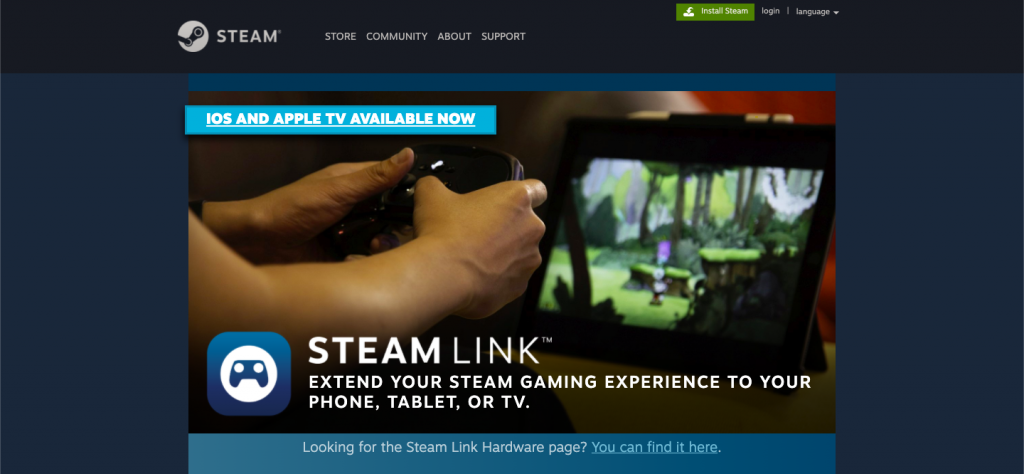 Steam Link is both software and hardware applications that enable to stream steam content remotely. It has had its release in the year 2015. On the hardware side, it is standalone hardware that would enable the streaming of steam content from a PC, Steam machine, Steam gamepad. Headed by Valve, the hardware of Steam Link was discontinued to have support in its software application to run through platforms.
Let us brush through the features below:
Steam Link uses a Linux based modified version.

It uses 512 MB memory and storage capacity is 4 GB.

It can stream well on the Internet with fast upload speed.

It is completely free of cost.

The maximum display output can run at any resolution.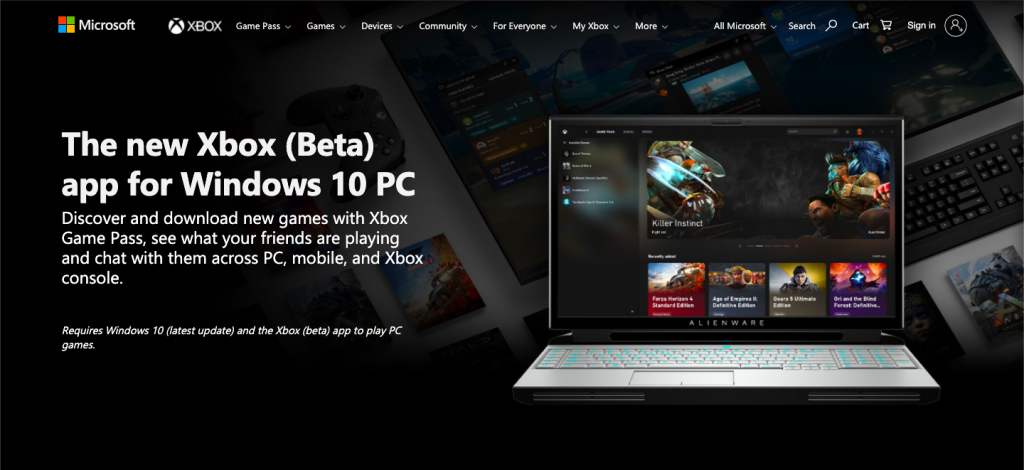 Xbox App is one of the best Cloud game streaming applications for modern Gamers. Microsoft introduced it on August 1, 2019, as an Xbox console for the Windows 10 users. Initially, it released the beta version for the Windows 10 PC. Now you can download the game with Xbox game pass and see what your friends are playing. You can chat with them across your mobile phone, Xbox console, and personal computer.
To play the exciting game, you need the latest version of the Windows 10 operating system and Xbox beta app. When you browse the gaming genre, you will see a lot of recommended and featured games. If it is difficult for you to decide which game you should play, then you can try to "surprise me." It will surprise you by recommending which game you haven't downloaded yet.
Let us brush through the features below:
It is a completely free cloud gaming service.

Find the Xbox using any of the local internet networks.

You can regulate the stream quality up to 1080p at the rate of 60 fps.

Remote control of the Xbox is possible while playing games from the PC.

Chat with other players using the in-audio chat option.

Rainway is one of the best cloud gaming platforms that allows you to remotely stream games from your preexisting Steam, Origin, Battle.net, or uPlay libraries, and its claim to fame is the web: you can stream games directly to a web browser window, as well as Mac or Windows PCs or Android phones, with an iOS version planned for a later date. Rainway makes sense if you want to stream games as you would with Steam Link, but you don't want to sign into multiple machines with your Steam user credentials.
Let us brush through the features below:
Rainway Cloud Game allows you to play smarter on your favourite gaming screen.

At the Rainway Dashboard, you will get all types of games.

Rainway is easy to install, play, and enjoy the gaming service.

Rainway is committed to your privacy, and it is highly secured.

Moreover, it is one of the cheapest cloud gaming.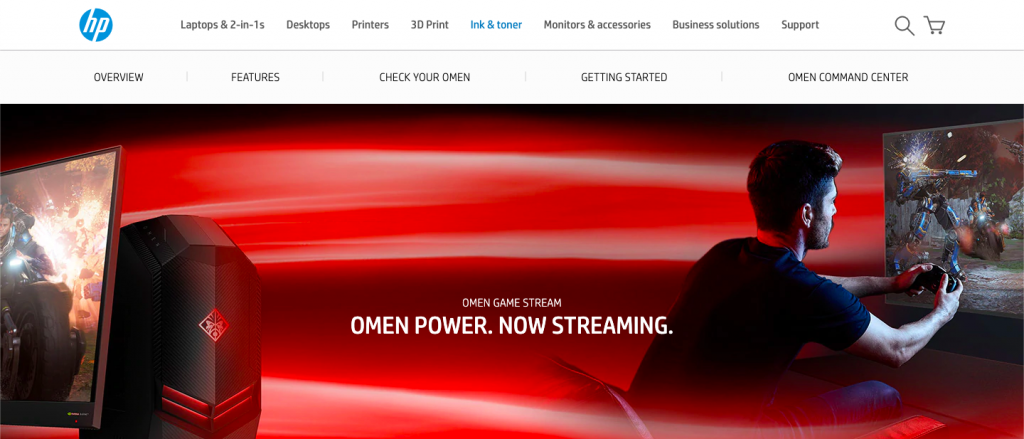 Another cloud gaming platforms which is popular with the Adventure lover is HP Omen Game Stream. It allows you to stream your gaming experience with TV. It is a remote gaming service that is compatible with Windows 10.
HP Omen Game Stream has an easy to use interface to get the gaming service quickly. You will get your favourite and recently played games with a single click. It ensures authorized access, so there is no doubt of security. Before starting the game, it allows you to test your internet speed for a smooth gaming connection.
Let us brush through the features below:
It optimizes according to the bandwidth to provide seamless streaming with custom performance mode.

It offers its users extensive challenges which, if completed, provides rewards to stream with advantages.

To get the most out of its services, HP recommends its users to use PCs connecting via a wired connection.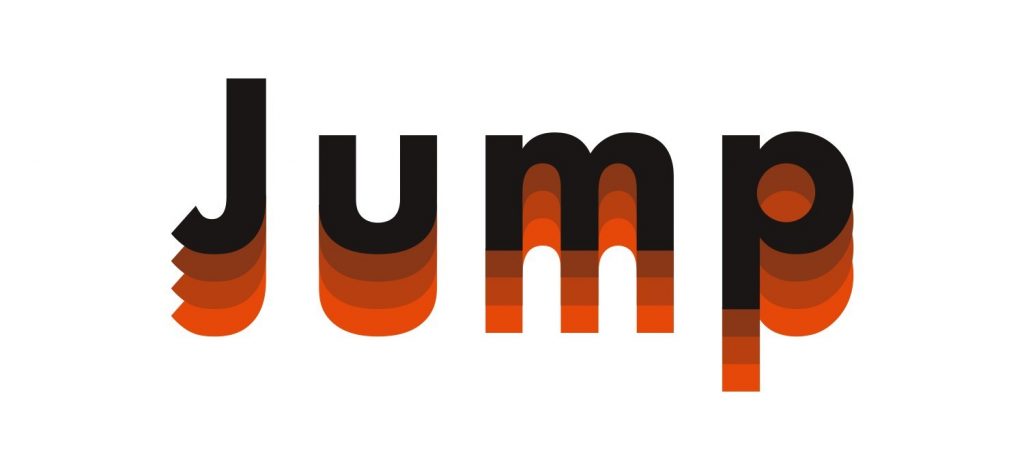 Jump offers a latency-free game streaming service the company says is on par with what you expect from a game fully installed on your device. Whether you are gaming on a Windows PC, Linux PC, or MacOS, you can play the service's library of games.
Let us brush through the features below:
Jump keeps adding new games to your computer.

70% of the revenue aids indie game developers.

There are 100+ games across all genres.

It can work with Windows, macOS, and Linux.

This software is platform agnostic.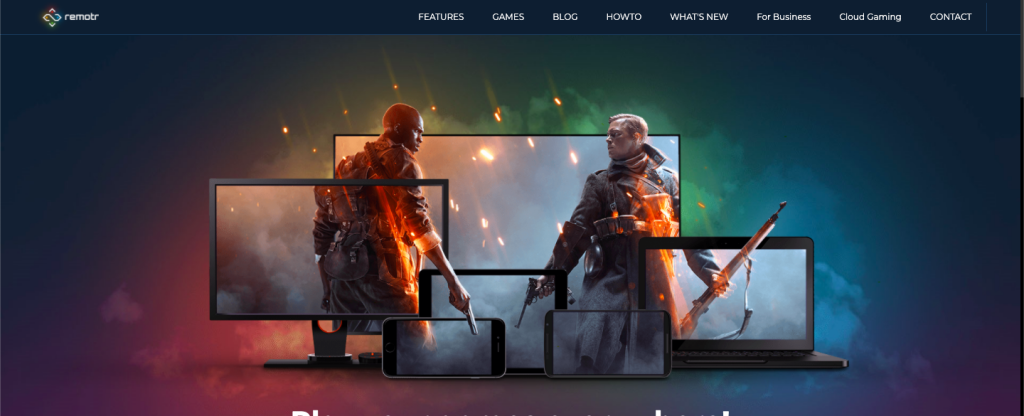 Remotr cloud gaming platforms is a well-popular platform that supports Android, iOS, and Windows 10. This gaming platform allows you to play the cloud game from anywhere, like from bedroom, office, coffee shop, or the washroom. It is the best platform for Co-op gaming. It does not matter whatever you have like a big screen, phone, TV or computer. The platform allows everything to play the game.
Let us brush through the features below:
Remotr is highly effective for Co-op gaming.

One can play the Remotr Game from anywhere.

One can control the game on the screen.

You can play the game on any network.

It is one of the cheapest cloud gaming.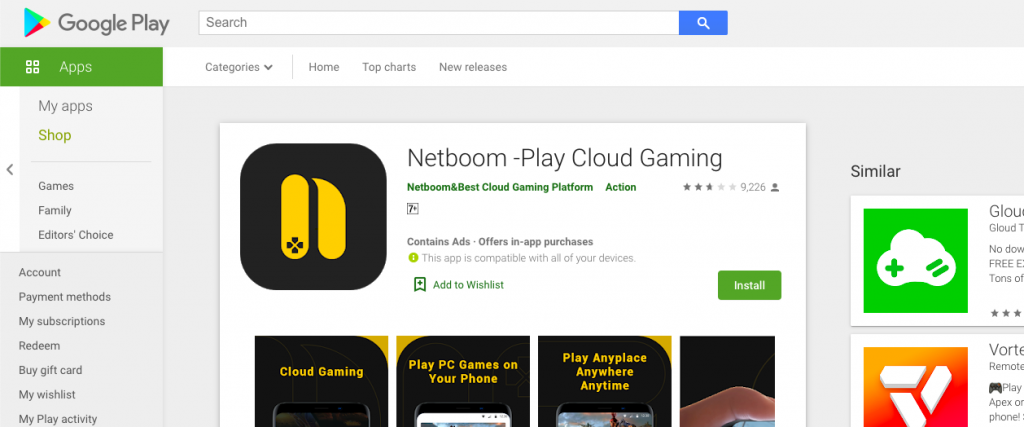 Netboom is one of the best cloud gaming platforms and can transform the mobile phone into a comfortable gaming PC. It helps you stream games without installations and allows you to play on many screens. Netboom allows you to play without gamepads. The subscription comes on the number of hours invested by the user in playing the game.
Let us brush through the features below:
It allows you to run any game on your mobile phone.

It offers a high ending gaming platform.

If you are a nonmember, you can get a free trial.

You can connect the Game with Keyboard and mouse.

After finishing your Game, it logs out.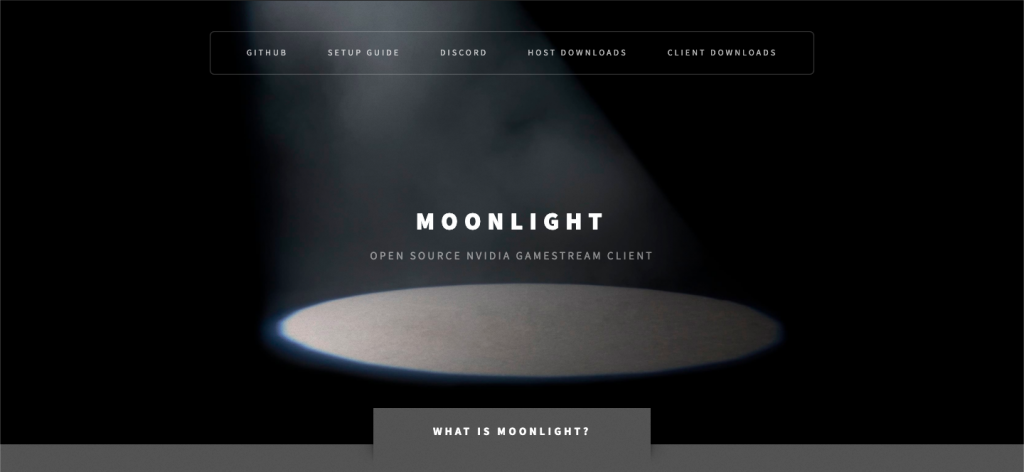 Moonlight is the open-source Nvidia game stream client. With this Game, you will get access from any device like PC, Smartphone, or Smart TV. It's an open-source gaming stream protocol of Nvidia. It allows you to play games from a remote location. Moonlight is for Windows, macOS, Linux, and Steam Link devices, ChromeOS to Stream to ChromeOS laptops, and Android.
Let us brush through the features below:
Moonlight allows Stream at up to 4K resolution.

It supports various games, including the Cloud Gaming Call of Duty.

It supports 120 FPS streaming.

The community, not a company run it, so it is free.