For a project manager, project tracking is a very hectic job. Of course, when it comes down to it, there are many more details in the fine print. But, with all the projects mixed into the busy schedule of a project manager, how do they find time to effectively track their projects accurately?
There are many solutions to project tracking available online. What is going to help the project manager is the absolute most the right project tracking tools and software? For that reason, we have compiled a list of a few that you might want to take a look at. With that said, here is our list of the top 25 project tracking software and tools that you just have to see :


VersionOne is one of the best project tracking tools built to scale up from team to enterprise. The learning curve here is steep, but the layout is easy to navigate. VersionOne offers rich graphic reports and offers dashboards at multiple levels (team, portfolio, program, executive).
The solution is developed with SAFe principles such as strategic themes, WSJF prioritization, and program and solution planning boards. Pricing can be a concern, with costs per user starting at $29 per month. You can buy a team license for $995 a year for teams of 10 or more. VersionOne provides a lot of unique positives for software development teams and agile companies.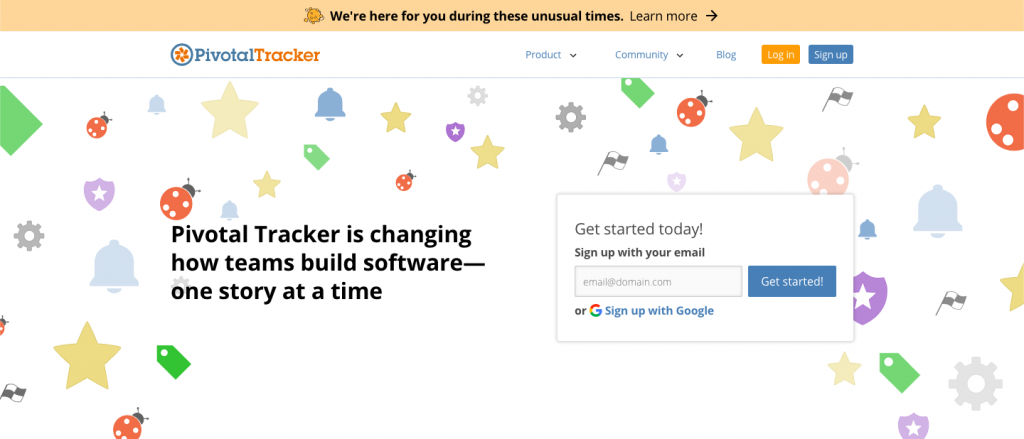 Pivotal Tracker has the power to provide you with a bird's eye view over your projects. You will have the chance to clearly see every phase of your project and ensure you meet all deadlines. It helps you track your team progress so that you can identify potential issues in your workflow and take precautionary measures in time.
Also, Pivotal Tracker allows you to bring your team on the same page. Every single step taken towards the completion of a particular project can be documented easily. Your team will be able to sync effortlessly and thus accelerate the work process.
However, due to the heaps of features it offers, Pivotal Tracker might seem mind-boggling at first. You'll need to invest some time in learning the tool initially to use it without any hassle further down the line.


Workzone is an ideal project management software. It is trusted by large companies, such as Wells Fargo and Verizon to manage tasks and share documents for quick collaboration. It is a cloud-based software developed to assist users with project collaboration, reporting, resource and task management, and time tracking.
Workzone has been in the industry for about 20 years. Ever since its launch the software has worked it's way to get in the list of leading management tools. Workzone offers unparalleled services in terms of power and usability you need to manage busy workloads.
This software can be easily accessed through mobile phones to perform routine tasks such as submitting leave requests and notices on the go. Workzone features a calendar to display selected tasks for greater visibility.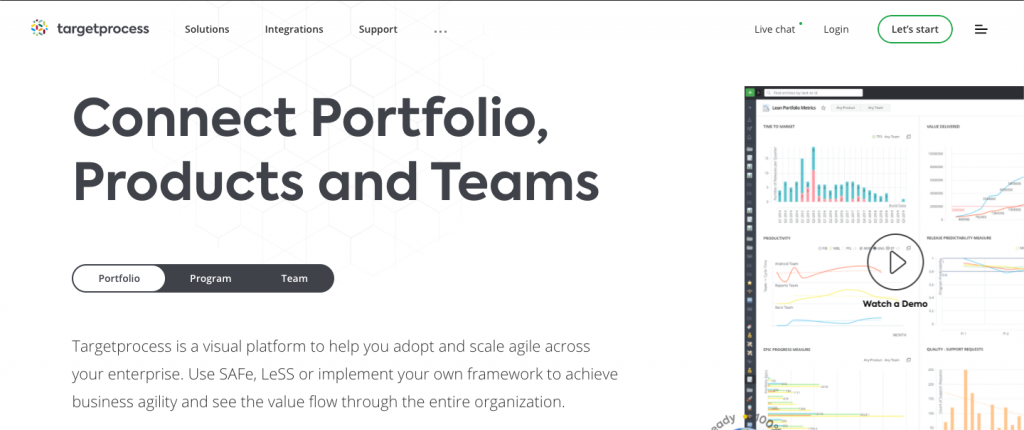 TargetProcess is another project tracking tools that can help you grow and implement the agile process within your organization with it's easy to use the visual project management platform. It uses the ideal Jira approach of the sprint, scrum, agile, and Kanban approach.
You can easily implement your own framework as well with TargetProcess to achieve the business short term and long term goals of the project. You can see the portfolio and value flow of your entire organization's project progress.
You just need to gather the ideas from the stakeholders, industry experts, and your customers with its Service Desk. With this application, you can submit, track, comment, and vote for ideas even if you are not using the TargetProcess platform.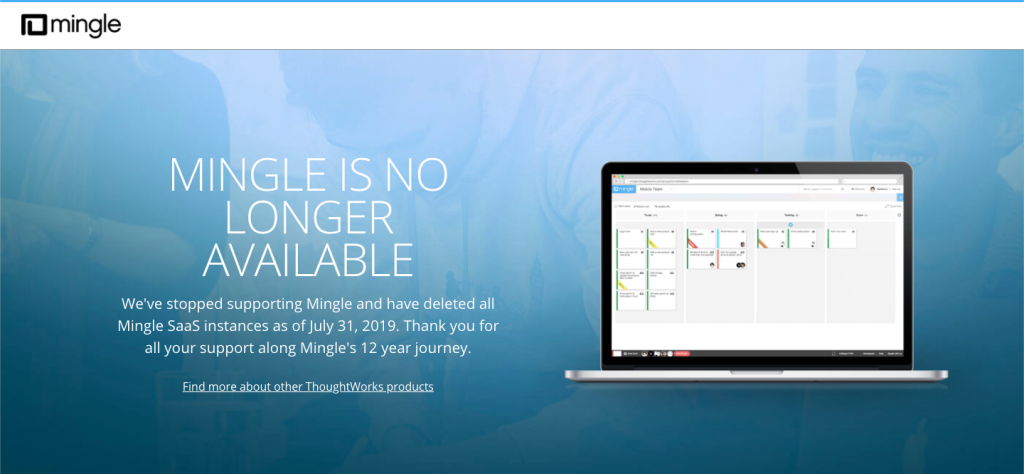 If you are working with agile projects, Mingle is a project management software used to handle and manage agile projects with a digital card wall. It is designed in such a way that it can effortlessly integrate with your team's current workflow. Mingle comes with an intuitive interface and enables teams to implement agile practices.
It has versions available in different languages, including English, Chinese, Dutch, Portuguese, and Spanish so that one can collaborate seamlessly without letting language become a barrier.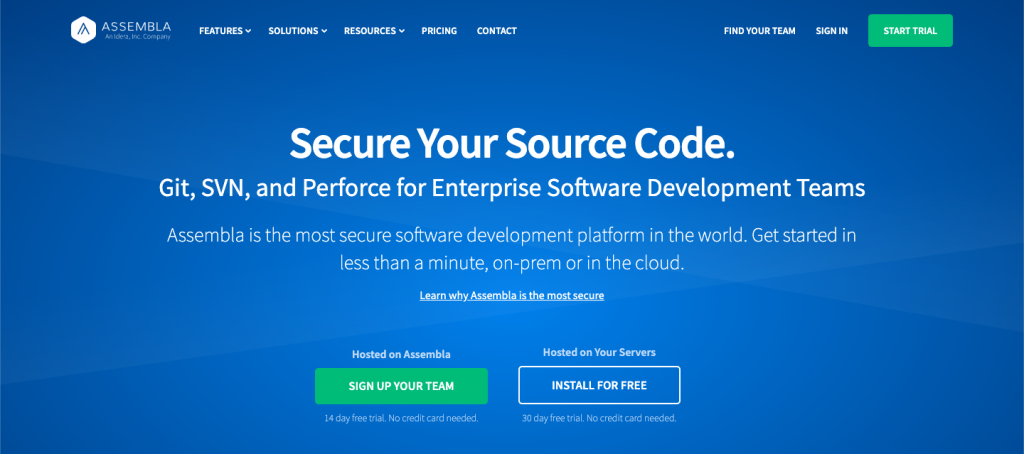 Assembla is a project management tool made specifically for software development. Like many other tracking tools, it uses Kanban boards and tickets to plan and track tasks and bugs.
What separates Assembla from the pack is its SVN tools and security options. Time tracking is available, and it has all the tools one would expect from an agile-specific software development project tracking tools. Collaboration tools are central to Assembla, keeping the team in the loop and on task. Assembla offers hourly backups!


The branding of this software will bring a smile to your face. More importantly, it has a clean layout and intuitive interface that is easy-to-use and needs little to no ramp-up time.
The software is designed such that the entire team, including those who might not already understand Agile and its nomenclature, can navigate the tool with ease and speed.
Despite the ease of use, Crocagile provides a ton of standout features like a WYSIWYG text editor, file sharing, and an active community dedicated to Agile. The basic reporting features of Crocagile are rather light and may not be suitable for teams juggling a ton of projects or require heavy reporting.


Blossom is primarily a project tracking tools, based on the Kanban board. The interface is simple, clean, and visually pleasing. The product roadmap feature adds a level of timeline visibility to the Kanban board, an option sorely lacking in other similar project tracking tools.
This tool has analytics like cycle time performance and bottleneck identification. This platform is definitely easy to use and can incorporate other teams like Sales and Marketing, really allowing for cross-team functionality.  Blossom really shines with remote teams, and it has integrations available that help manage workflow and communication – including Flowdock, HipChat, and Slack.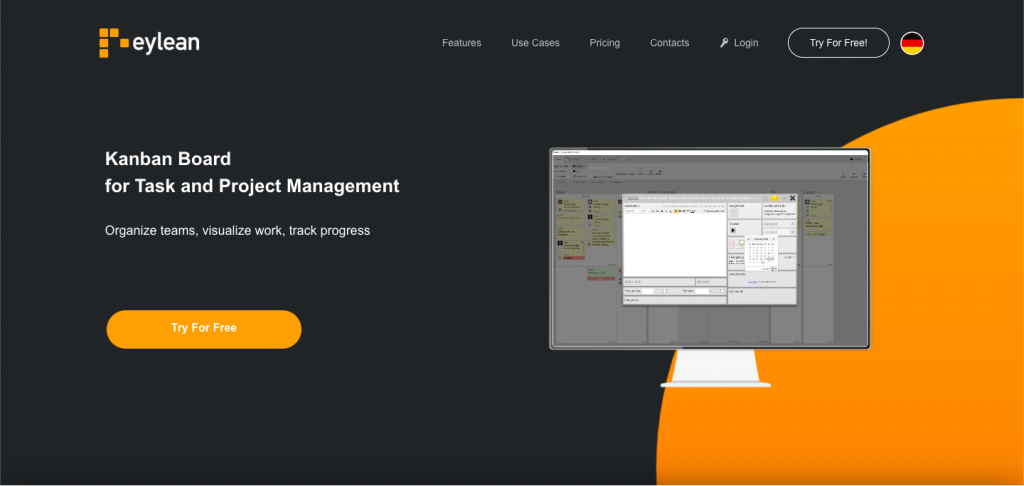 This is an intuitive Scrum and Kanban desktop solution that integrates into the Office tools and Team Foundation Server. It lets you visualize work items for intuitive project management that allows you to manage workflow and track progress in automated workflows. All you have to do is to choose the configuration, use time boxing, and limit the WIP to make the task board work for you.


Activecollab is an all-in-one, feature-rich software that is designed for teams as small as just a few people, all the way up to hundreds. It comes in six different bundles that allow you to choose the perfect package for your needs.
Just like the name hints, this software is focused on collaborating with your team. Everyone is always on the same page, including the clients.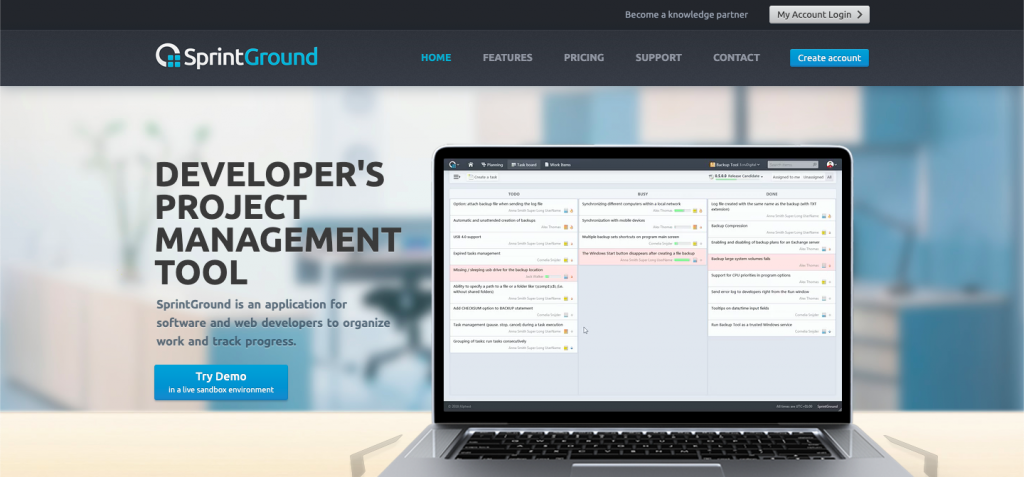 This project tracking tools are designed for developers to increase the efficiency of their projects. SprintGround includes features like task management, issue & bug tracking, development progress tracking, changelog, real-time centralized collaboration, and time tracking.
The software is designed to support Scrum, Kanban, and Waterfall methodologies. It allows you to create estimation automatically so you can plan release accurately. It encourages customer-driven product development by making it easy for product owners to follow the progress.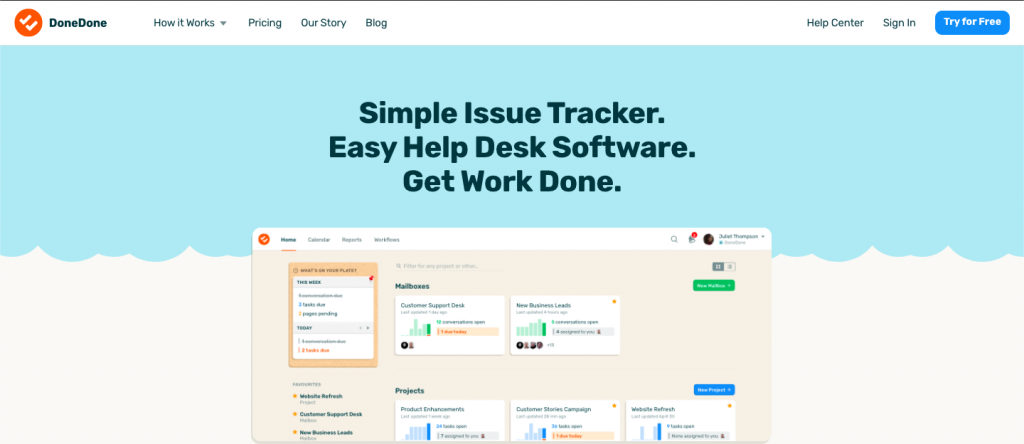 From planning to coding, testing to customer support, DoneDone is the straightforward bug and issue tracker.  The unique thing about this application is its approach that effortlessly mixes issue tracking with customer support.
It eliminates the need to use spreadsheets, sticky notes, and email to keep track of bugs, ideas, and requests and acts as a central hub to take care of everything at a single place. It is loved by many small and large companies Honda, Discovery, Patagonia and many more.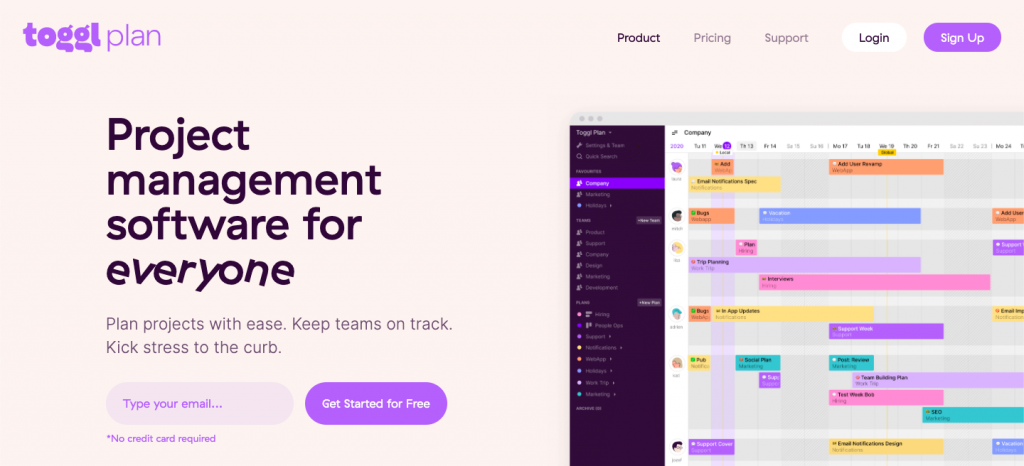 This is one of the best software choices for any project tracking need. Toggl plan is a Gantt style software that makes scheduling, planning, communicating, and succeeding a breeze. With Toggl Plan, your team can check the team timeline at a glance to see what everyone is working on. The zoom levels allow you to zoom in to a weekly or one-month view for more detail or zoom out to three months for a broader overview.
Toggl Plan is the best solution for any project manager, regardless of experience. Don't just take our word for it, go and try it out for free.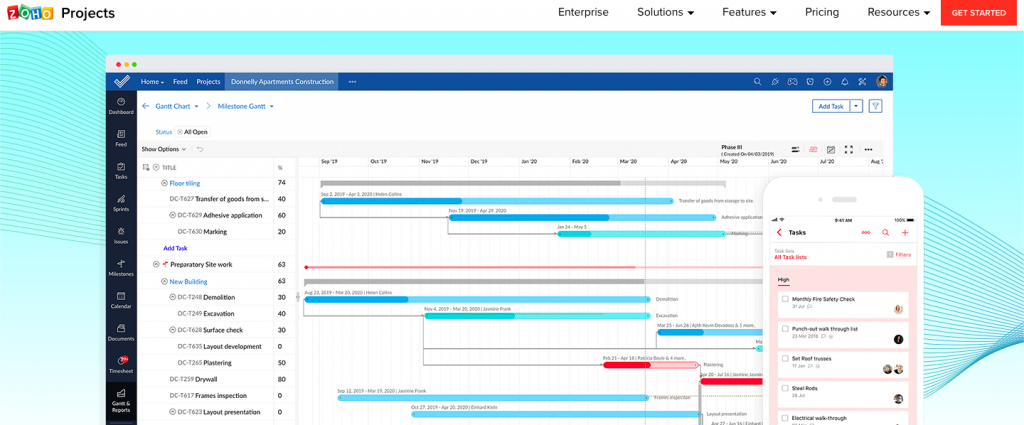 The most frustrating thing in the tracking of the projects is a cluttered UI. Zoho helps combat that with a clean and straightforward interface that doesn't mess around. In addition to it is tidy interface, Zoho offers plenty of features as well as integrations that make it a great choice for project managers of all disciplines.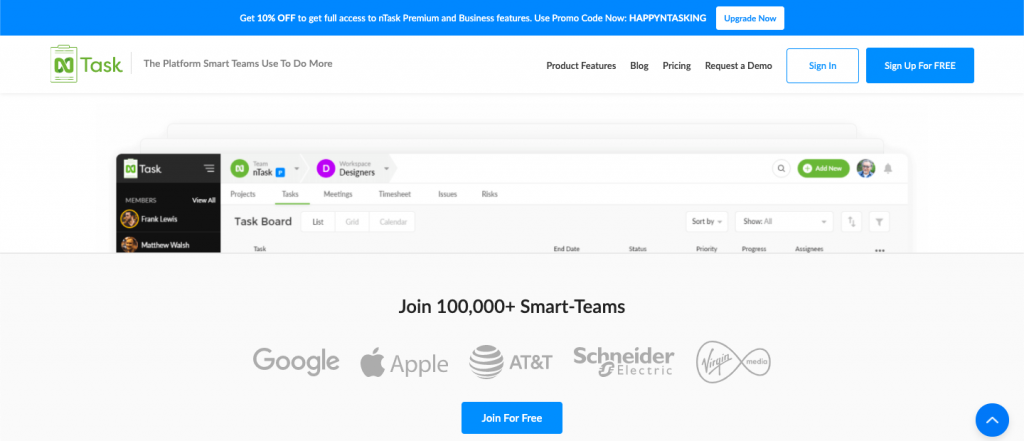 Fairly new on the market, nTask is loved by many project managers and tech companies to manage their projects, with new robust features and friendly support team it is getting more mature. Its beautiful software design that is easy on the eyes as well as easy to adopt, is one of the many reasons why start-ups, solopreneurs, and even enterprises will readily switch to this newcomer.

Asana is very popular because teams use to stay focused on the goals, projects, and daily tasks that grow business. Whether it is about getting organized, staying on track, or hitting deadlines, it can do it all for you.
In work management software Asana, you can monitor the status of all your projects in real-time, so you can keep strategic initiatives on track and easily report on progress. It also lets you easily organize and plan workflows, projects, and more, so that you can keep up with your team's work.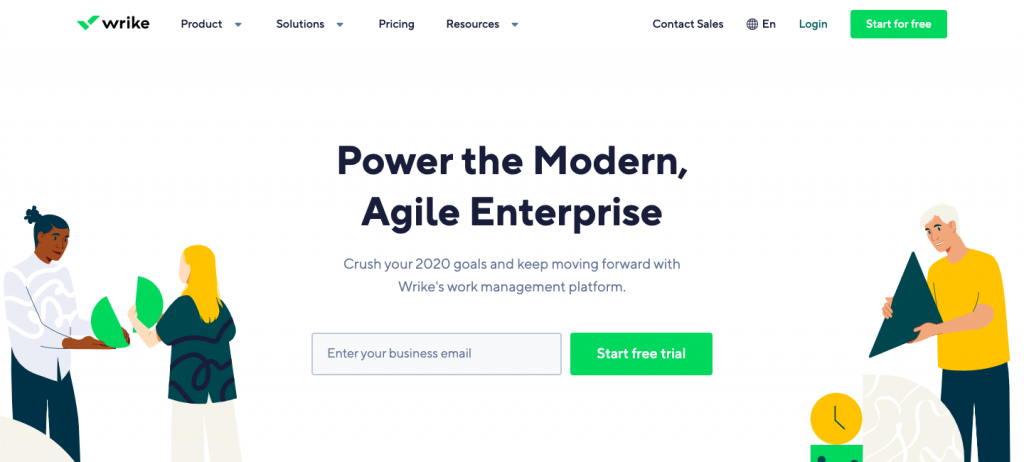 Wrike is a cloud-based project management and collaboration software that scales across teams in any business. Whether you are looking for the best tracking tool to simplify planning or fostering better collaboration among team members, Wrike is everything you need to complete your projects in one place.
It is customizable enough for each person on the team to easily see the bigger picture and get things done. Connect your essential business such as Google, Microsoft, Adobe® Creative Cloud®, Box, GitHub, JIRA tools to Wrike and make it your project control centre.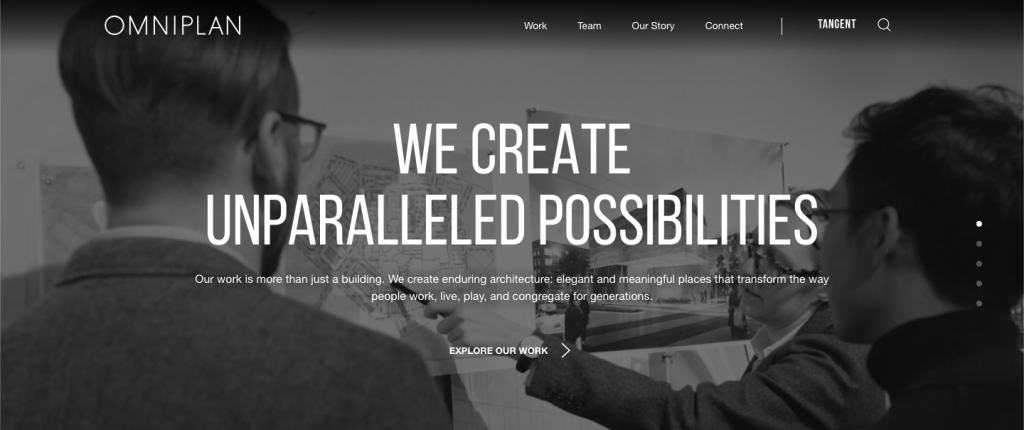 OmniPlan is a simple Gantt chart software that allows its users easy access to the developed timeline. Overall, OmniPlan is getting pretty decent reviews from a variety of different project managers across the board. Its design is based on simplicity. Even the new project managers out there will be able to hit the ground running with this software.
One of the drawbacks to using OmniPlan is that it is only available on iOS. Basically, unless you have an Apple device, you, unfortunately, won't be able to use it. While that is a bummer for the many PC and Windows users out there, it is useful in the fact that it's easily compatible with handheld devices like iPads and iPhones. Not only is it compatible, but it's optimized to be used on such platforms.


Backlog is an amazing project tracking software that is feature-rich while being easy to use. The plans of Backlog are cost-effective with multiple subscription options and are billed per company rather than per user. Both cloud-hosted and on-premise versions are available, as well as a free plan.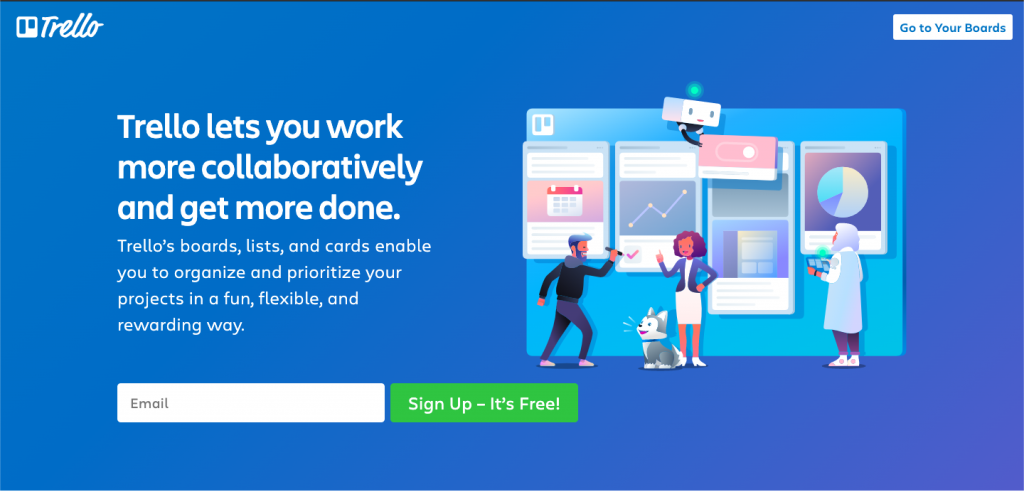 You must have heard about Trello, the brilliant Kanban-style application for light project management. Launched in 2011, Trello is similar to Jira but more effective and easier to understand with its innate design.
Trello boasts a following of 35 million registered users all over the world. The platform features customizable cards on which users can place documents, content, deadlines & checklists.
With its drag and drop approach, it is easy to get familiar with and can be accessed on desktop and mobiles through the website or app.
Users can keep track of their team's progress and can automate the workflow with just a few clicks. By having a proper view of assigned tasks, overburdening of any team member can be avoided, therefore, resulting in the prevention of bottleneck before it even occurs.
Apart from these brilliant features, Trello integrates well with third-party apps to give users the experience of a lifetime. The pricing plans of the application are also reasonable, which makes it the first choice of small business owners, freelancers, and even large organizations.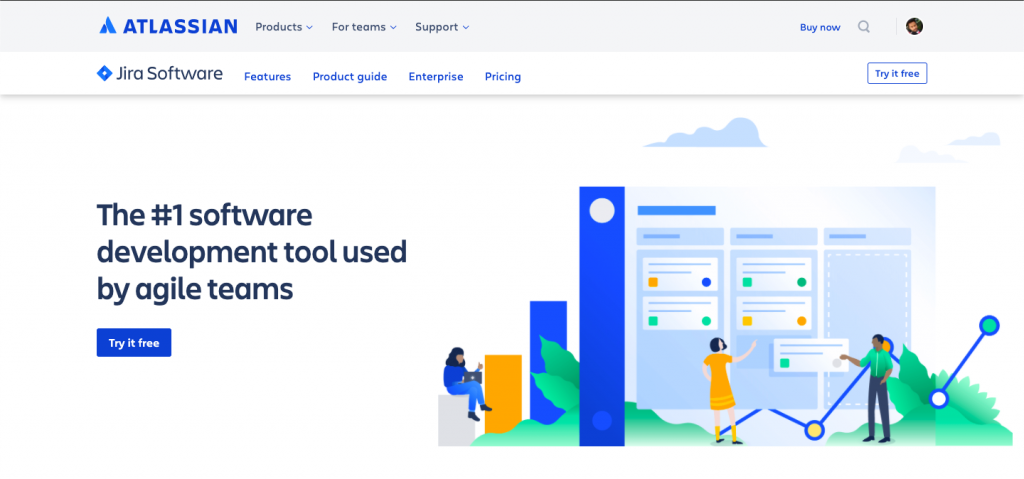 Jira is one of the most widely used projects tracking tools out there and is a safe choice for organizations. It can be most fully utilized by larger companies, which need to coordinate b/w multiple complex projects and have a need to customize the task workflow. For company-wide collaboration, Atlassian also offers Confluence, a data management tool, which integrates nicely with Jira.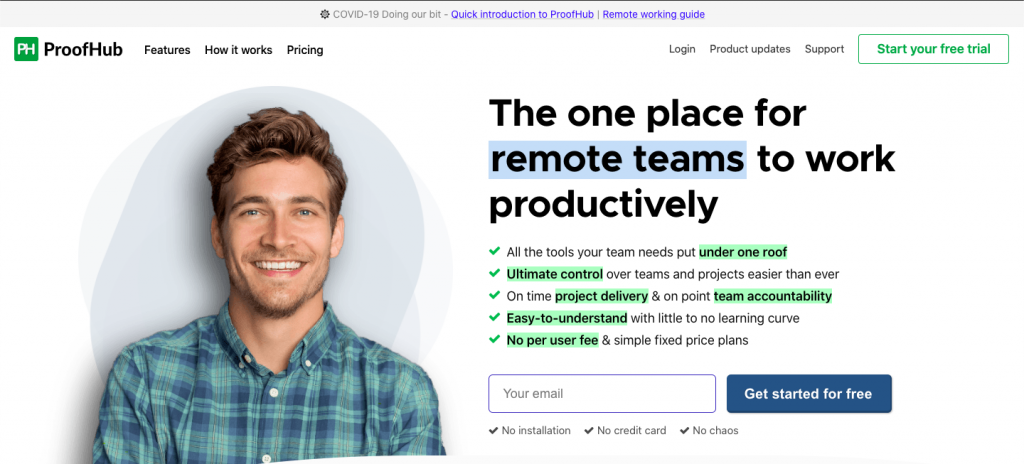 The user-friendly aspect of ProofHub is one of the first things you are going to like. From there, you will love that it is got a minimal learning curve. You can organize the projects you want to create, the teams that are responsible for them, and more.
You get to customize everything from the colour scheme to the names and logos that you use. There are even six different language options, so you can make it work for your team even if you are international.
When you set up each of your team members, you will be able to assign roles and provide only the level of access that each team member needs. You also get mobile options that work with both iOS and Android devices. On top of that, you can choose between two different versions that vary from $55 to $99 per month.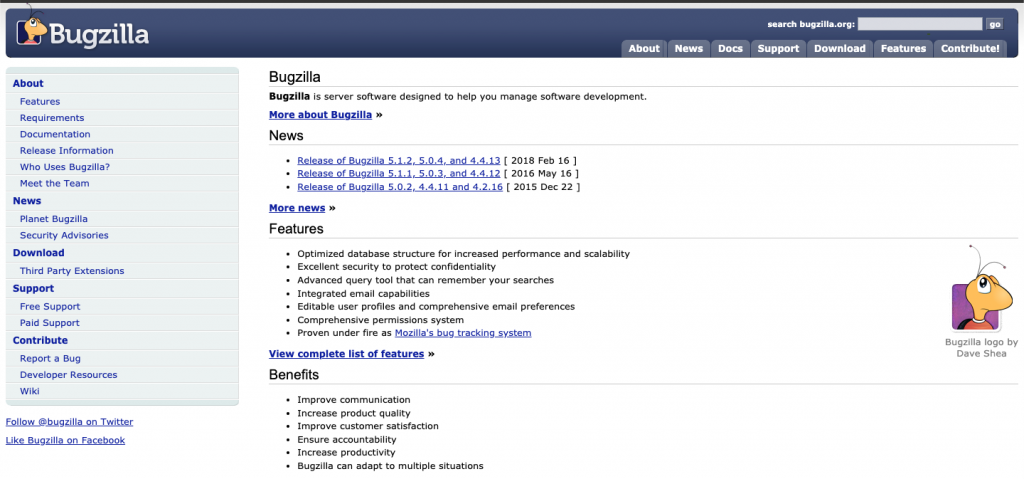 Bugzilla is a tracking tool that is widely being used by several organizations. Bugzilla is an open-source tool for managing the software development process.
It was originally created by the Mozilla foundation to track bugs. Unlike JIRA, Bugzilla makes it possible to find the initial status of new issues and then allows the admin to configure which transitions need comments.


Teamwork is a well-established online project tracking application and one of the best Jira alternatives available. Much like any other vouched-for tool, it has an impressive collection of features to assist project managers in their feat.
Its strongest suit, however, is the range of collaborative tools it provides to enhance team communication and productivity.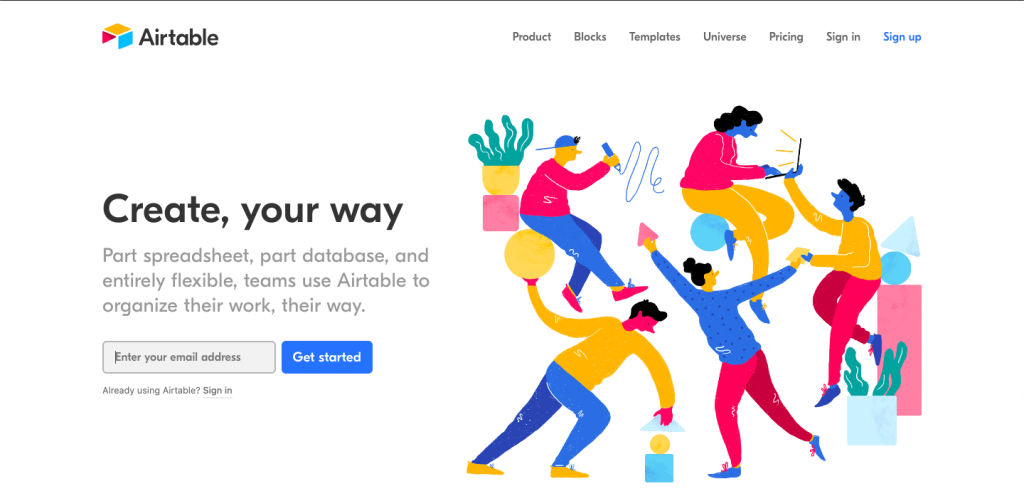 Airtable provides an interesting blend of features to help you achieve your project goals over time. The tool basically focuses on data organization and team collaboration by providing a dual solution to teams – spreadsheets and databases.
Facilitating multiple views for data visualization, Airtable lets you organize your work the way you want. You can also create multiple databases in one location for quick and easy access.
So, Where to start?
If you are looking to improve the way that your team runs and to make sure that you're on top of everything, then you need the top 25 best project management tools in 2020. Well, that is precisely what we have here. Hopefully, one or even several of these will turn out to be the best tool for your team.
You can make sure that you have everything you need to keep your team on task and ready to go, no matter what you need next. Each of these tools has excellent features, and we know that you are going to love them. Check out how each of them can work for you and where you can get signed up with any of them.